Intellivision halts StartEngine investment
Amico maker closes campaign two months and $4.94 million shy of its maximum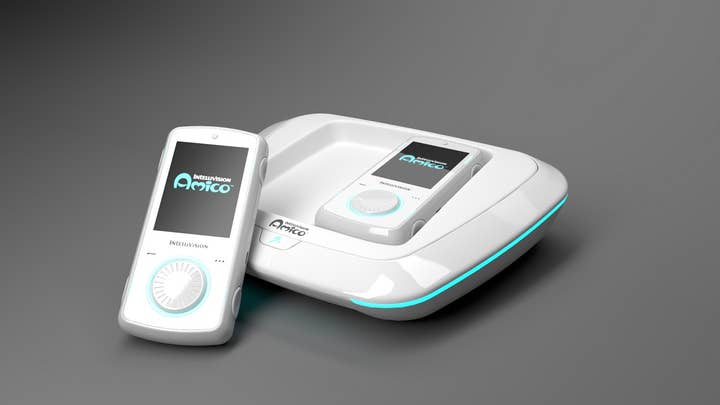 Intellivision's StartEngine investment campaign has ended two months earlier than planned, and with only a fraction of the $5 million maximum possible investment raised.
The Amico maker launched the campaign on February 7, with an April 30 deadline.
The campaign brought in $58,000 before the plug was pulled, or less than 1.2% of the possible $5 million maximum for the campaign.
The company's original SEC filing for the StartEngine campaign estimated that given its current fundraising strategies, the company could last until July 2022 without generating revenue (presumably from launching the Intellivision console). And if it was only able to raise the $10,000 minimum from the StartEngine campaign, it would only have operating cash "for one to two months."
In pointing out the early closure of the investment campaign, Ars Technica technology editor Sam Machkovech suggested the campaign's early end may be a prelude to a bankruptcy filing for the company, but the SEC filing leaves open another possibility.
Intellivision said at the time that it was in discussion with venture capital firms, and would stop the StartEngine funding short of the $5 million maximum if it was able to raise the necessary money through venture capital instead.
However, Intellivision also told the SEC that even if that other funding came through, it expected to accept $500,000 from the StartEngine campaign "at a minimum."
As of this writing, Intellivision has not returned a request for comment on the closure of the StartEngine campaign.
The company's Amico console has been delayed repeatedly and does not currently have a firm release date.
Last month company founder Tommy Tallarico stepped down from the CEO position and was replaced by the company's chief revenue officer Phil Adam. Tallarico remains a board member and president with the company.
Correction: This article originally misstated how far short of the original goal the project fell. It has been corrected.