Inon Zur: "In video games, you don't need to hear the music - you need to feel it"
The Fallout 4 composer offers advice to aspiring musicians and discusses why he prefers scoring games to TV and film
The best video game music isn't just about memorable melodies or quality recordings; it's about the emotional connection between the player and the gameplay.
That's according to veteran composer Inon Zur, speaking to GamesIndustry.biz while recording an upcoming episode of our podcast at this week's Nordic Game Conference. Discussing the advantages of video game scores over those of TV and film, he said that music doesn't necessarily need to overwhelm the player to have an impact.
"In video games, you don't need to hear the music - you need to feel it," he said. "When you're playing video games, you don't need to notice the music but it needs to be part of the whole experience on an emotional level. But that doesn't mean that [composers] shouldn't create something that connects with players. The only way to connect is to be memorable. Also, you need to hit the emotional element in a way that will resonate with the audience.
"[My former agent] Bob Rice always used to say, the difference between video games, TV and movies is when you watch a movie or TV, you're basically leaning back. When you're playing video games, you're leaning forward. Music for games needs to make you lean forward in anticipation. It needs to be a pro-active part of the whole experience."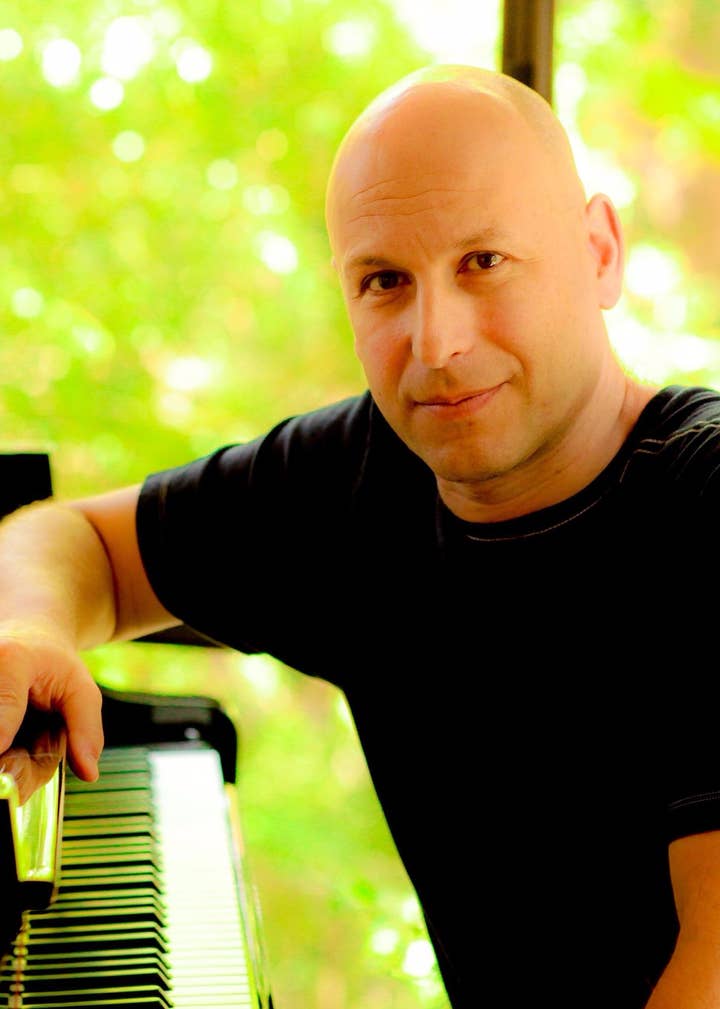 Best known for creating the music of Fallout 4, Fallout 3, Dragon Age: Origins and the Prince of Persia games (to name but a few), Zur is now celebrating 20 years of composing for video games. After going through classical training, he then travelled to the United States to find work - but not in the field you might expect.
"My ambition was to become a jazz musician because I love jazz," he laughed. "But obviously I wasn't good enough to cut it."
Instead, he ended up composing music for well-known TV series such as Power Rangers and Digimon until persistent calls from Rice convinced him to try scoring video games - leading to Zur's work on his first title, Star Trek: Klingon Academy.
"Since my first game, I've never looked back," he said. "It became a passion of mine. The community is great, very supportive and open. It's always trying to think outside the box, always encouraging creativity and never really pigeon-holing people. I feel really fortunate to be part of this community."
When asked for advice he would give to aspiring games composers, he was more than happy to oblige.
"Music for games is becoming more and more mainstream and I really encourage composers to at least try to get into the industry," he said. "For students who are studying music, really try to identify [fellow students] who are developing their own games and offer to do their music for free. Pairing with these future producers is a great start.
"Other than that, listen a lot to what's going on and write a lot. If you create something, put it on YouTube. YouTube is a great vehicle that wasn't even there when I started. Make sure it's visible all the time. And try to create your own niche, your own style that will separate you from the crowd.
"The last thing is, if you don't absolutely love composing, don't do it. This world, as magical and inspiring as it can be, is full of day-to-day rejections. It's extremely hard work, very politcal, and if you're not really ready to battle and compete, and if it's not coming from a straight love for composition, then don't do it. But if you do, by all means jump in."
Zur is currently working on a number of projects including Nexon MMO Durago, which he revealed will have its first major unveiling at E3 next month.
The composer is due to speak today at Nordic Game Conference about creating an original sound for Fallout 4 - something he told us involved creating the type of instruments that might be found in a post-apocalyptic wasteland. Apparently "around 70 to 80%" of the score was recorded with busted pianos, bowed guitars, oil drums and broken garden furniture.
You can hear more from Inon Zur when the podcast goes live next week. In the meantime, you can download the latest episode, featuring more in-depth discussion on the state of virtual reality.
GamesIndustry.biz is official media partner for Nordic Game Conference 2017.