Infinity Ward pledges to "do more" to moderate racist content in its games
Call of Duty developer to add more resources to block hateful content following week of protests, police violence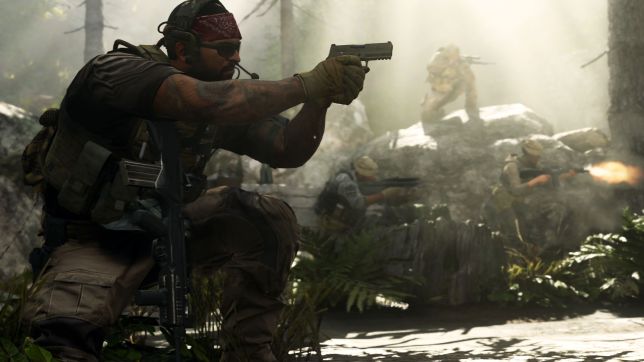 Infinity Ward has pledged to improve its efforts to moderate racist content and hate speech in its games, following a week of protests in the United States against racism and police brutality.
In a tweet today, Infinity Ward apologized to players of its games for ongoing issues with racist messages, comments, and usernames being used in online play.
The studio pledged to add additional resources to monitor and identify racist content, more in-game reporting systems to increase the number of bans by hour, and new filters and further restrictions on name changes.
It also plans to evaluate further improvements to make reporting offenses easier, and increase the amount of permanent bans.
Earlier today, a popular Reddit post (cw: hate speech) pointed out that Call of Duty: Modern Warfare is filled with usernames that include racial slurs, all of which are easily findable through a search.
This announcement comes in response to the death of George Floyd, a black man who was killed by a police officer in Minneapolis last week when the officer knelt on Floyd's neck for nearly nine minutes.
This kicked off a week of protests against police brutality across the United States and in some other countries, during which police used physical force and riot control weapons on protestors as well as press and bystanders.
Also in response to the protests, Call of Duty publisher Activision delayed the release of the new seasons of Modern Warfare, Warzone, and Call of Duty: Mobile.