Infinity drives Disney Interactive growth
Game division's quarterly sales up 38 percent year-over-year thanks to toys-to-life game, Japanese mobile business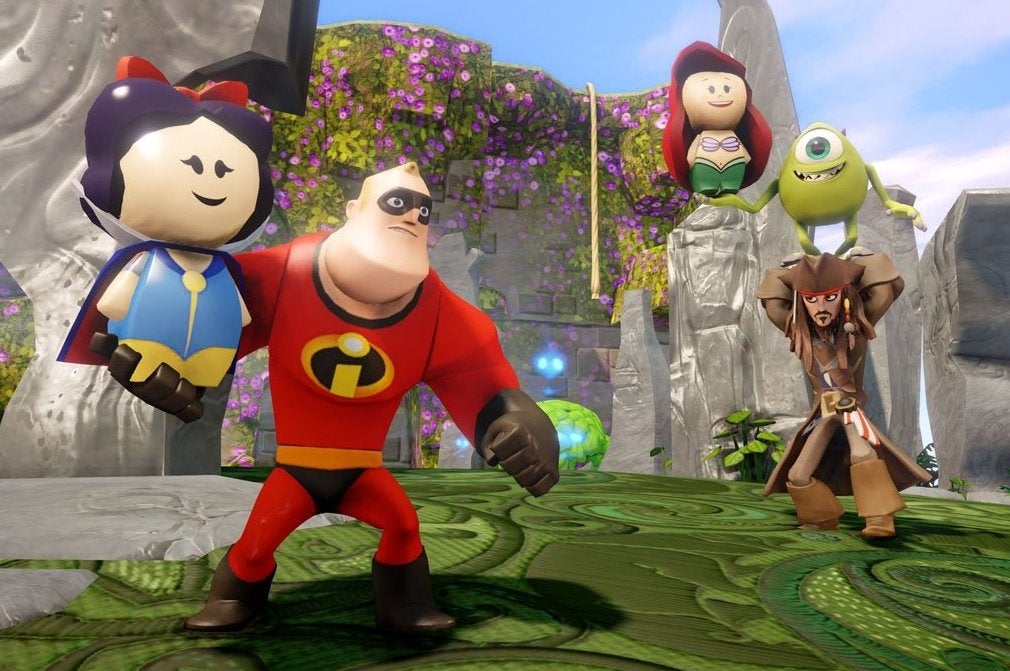 The Walt Disney Company reported its quarterly results after the close of trading yesterday, showing a marked improvement for its gaming business "driven by the strength of Disney Infinity."
For the three months ended March 29, Disney Interactive saw its sales up 38 percent year-over-year to $268 million. It also posted operating income of $14 million, a turnaround from the $54 million loss it reported for the same quarter a year prior. In addition to Disney Infinity, the company also credited the performance of its Japanese mobile business with bolstering the bottom line.
Last month, Disney Interactive announced layoffs for 700 employees, or about 26 percent of its global workforce. At the time Disney Interactive president James A. Pitaro said the mass layoffs were necessary "as we focus not just on getting to profitability but sustained profitability and scalability." This marks the third consecutive quarter of profitability for the Disney Interactive division.
The Walt Disney Company as a whole saw $11.65 billion in sales for the quarter, up 10 percent year-over-year. Net income was up 27 percent to $1.92 billion.