Infinity Blade is Epic's most profitable title
iOS game shows bigger return on investment than Gears Of War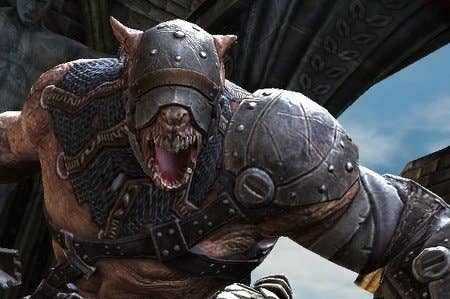 Epic Games CEO Tim Sweeney has told GDC Taipei attendees that its iOS title Infinity Blade is its most profitable.
"The most profitable game we've ever made, in terms of man years invested versus revenue, is actually Infinity Blade. It's more profitable than Gears of War," he said at a talk reported by Gamasutra.
Mark Rein then clarified via a tweet that its Sweeney meant "in terms of man years invested versus revenue only, not total profit".
He also spoke about the difference in business models and values between the Western industry and Asia, and predicted big changes in the next-generation.
"North American and European developers are far, far behind the state of the art Asian business models," he said.
"We've been building these games like Gears of War where you go into the store and you buy a piece of plastic! You just buy this DVD. That is going to change rapidly."
"All these western developers spending 30 million to develop these games for dedicated consoles - all of these companies are going to be invading the Asian markets within the next five years or so and they'll be free to play, worldwide, global products. ... The only way to survive is to go global."