Industry turmoil worst since '80s crash, says Bleszinski
Ex-Epic designer ponders a downloadable-only future with Nintendo out of the hardware race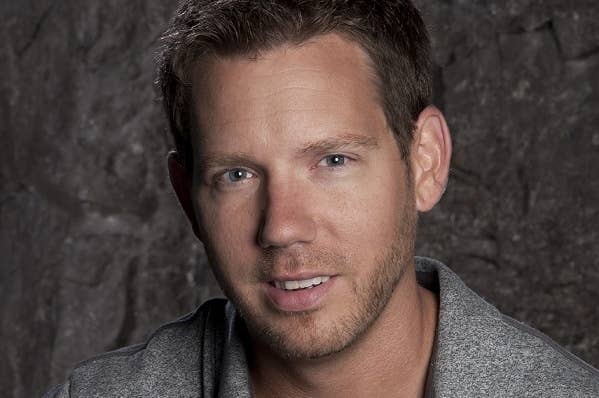 Cliff Bleszinski is at least semi-serious about his semi-retirement. The former Epic Games design director today is maintaining a presence in the industry--today he was named the keynote speaker for the 2013 East Coast Games Conference--but Bleszinski told GamesIndustry International that now would be "the absolute worst time" for him to come back, and that he was waiting for the dust to settle a bit before making his next move.
"This business has not been in a state of transition like it is right now since the video game crash of the '80s," Bleszinski said. "I really think we're in a massive state of turmoil. I think Nintendo could possibly be faced with the situation of becoming a company that only makes software moving forward. I think Sony and Microsoft are about to come to major blows. But at the same time, people love playing games on their iPad. The PC is going through a wonderful renaissance right now. I think we're ready to do digital download games all the time...I just want to see what happens. In regards to the industry, it's like the Super Smash Bros. of business right now, and I want to see if Peach or Mario wins."
If any of the console makers are to emerge victorious from that Super Smash Bros. melee, Bleszinski said they would need to embrace qualities from more open platforms like PCs and tablets while preserving the stability of a closed platform. Enabling developers to update their titles as needed was one such example.
"When Gears of War 2 launched and we found out that our netcode wasn't working right, it took us three months to get an update out," Bleszinski said. "By that time, the majority of users had moved on to the next game or had traded it in. If Microsoft and Sony are to do well in this next generation, they are going to need to reduce that time as much as possible, as well as continue to enable user-supported mods, independent games, and really just get rid of the wall that makes it incredibly hard to find those products, even if they're allowed on the console... All that red tape needs to be stripped away in order to create an ecosystem to allow for a product like Minecraft to actually happen on a console."
Part of that effort must enable and encourage a greater diversity in the offerings on consoles, Bleszinski said. Right now he suggested the console market is 80 percent $60 retail titles and 20 percent cheaper downloadable offerings, but it needs to embrace virtually all genres and all price points. That means $20 horror games, $40 shooters, $60 AAA blockbusters, free-to-play, and everything in between, all easy to find for the audience who would be most interested in them. (Microsoft has not announced its next-generation system yet, but Sony is positioning the PlayStation 4 as a developer-friendly machine open to alternative business models, and independent developers say Nintendo has made similar strides with the Wii U.)
While Bleszinski waits for winners to emerge from the current industry upheaval, his ECGC keynote will reflect more on the past.
"It's about what videogames mean to me," Bleszinski said of the address. "Ultimately, I want to take people on a journey through my 38 years of growing up playing games since the age of 6 when I first saw Space Invaders. And how throughout every major milestone of my life, video games have been there for me in a very positive way, and hopefully reminding people that this is a very wonderful medium. And to be frank, I'm kinda tired of it being challenged as some sort of demonic thing in pop culture."
The East Coast Games Conference is set for April 24-25 in Raleigh, North Carolina.