Industry faces "significant" regulatory risk following 2019 government inquiry
Combined concerns around bullying and gaming disorder could lead to "badly-informed regulation that damages the functioning of the industry"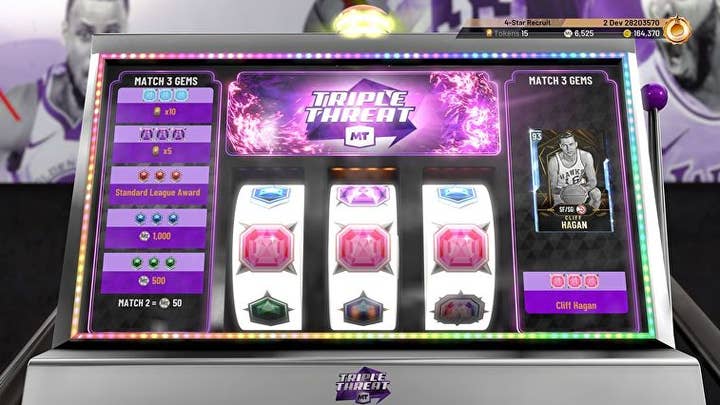 In the wake of the British government's inquiry into immersive and addictive technologies last year, the games industry is facing a "significant amount of political and regulatory risk."
That's according to Ben Greenstone, the founder of policy and public affairs consultancy Taso Advisory. Speaking at Pocket Gamer Connects in London last week, Greenstone highlighted problems faced by the games industry in the current political climate.
Describing it as "hostile," he focused primarily on the Department for Digital, Culture, Media, and Sport (DCMS) inquiry. However, Greenstone noted that the current atmosphere of distrust towards video games is nothing new, and it's not the first time regulators have attempted to intervene with the industry.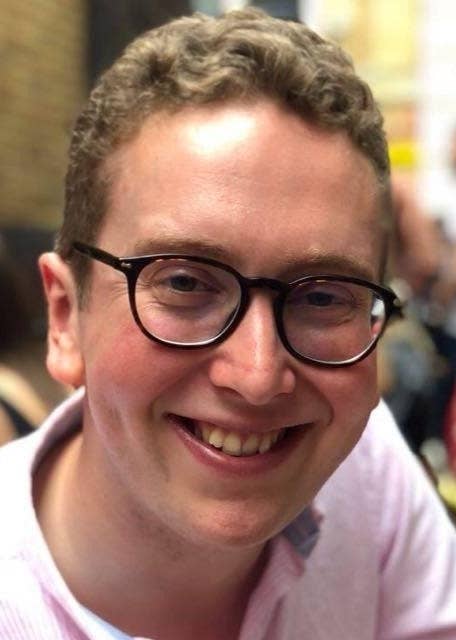 In 1981, the member of parliament for South Ayrshire, George Foulkes, introduced the Control of Space Invaders bill to the House of Commons which intended to use licence and planning rules to make it harder to operate arcade machines in the UK. Foulkes claimed that arcade machines would cause children to "'play truant, miss meals, and give up other normal activities," and that the machines profited on "blood money extracted from children's weakness."
Although Foulkes' bill never passed, Greenstone noted that there was a "political incentive to concede to the moral panic from parents, ignoring the lack of any real evidence that arcade games were to blame for anything at all."
The relationship between the video games industry and government hasn't necessarily improved since. But nearly 40 years later, the games industry is a very different beast as we move into an increasingly digital world; this technological change, and the potential impact of data-driven development and monetisation didn't feature in Greenstone's talk.
Arguably its not necessarily relevant, but the games industry now faces historic cultural and institutional bias, combined with the newfound fears of mass data gathering and surveillance capitalism. It is, therefore, hardly surprising that the industry finds itself a target for regulatory reform.
"The problem is that people [like Foulkes] are also the people who get to make the rules and regulations that this industry has to operate in," said Greenstone. "Happily, as I said, Geroge Foulkes' attempt to limit the number of Space Invaders arcade machines in the UK was unsuccessful, but parliament and policy makers can damage reputations and bottom lines if they set their sights on an industry or practice. So it's really important to know what the government and policy makers are thinking."
"Parliament and policy makers can damage reputations and bottom lines if they set their sights on an industry or practice"
There are three primary categories of harm the government considers when defining policy: social, financial, and data. When the DCMS select committee released its final report in September last year, the two most notable recommendations were banning the sale of loot boxes to children, and introducing an industry tax to fund research into the harmful effects of video games. Greenstone didn't offer a generous response or view of the committee and its report. "When confronted with the entirely reasonable response that reality is more shades of grey than black or white... the committee released a damning report with some pretty tough recommendations for the government," he said.
He did, however, elucidate exactly what the committee was considering during this process, and provide insight into what drives government policy. Regarding social harms, wherein the government is mostly concerned with ideas of addiction, bullying, and abuse, Greenstone drew parallels with the moral panic of years gone by where radio was considered a potential social ill.
Combined with the World Health Organisation's gaming disorder classification, and the Children's Commissioner reporting on alleged bullying from peers in games like Fortnite, Greenstone said: "There is a very real risk that if politicians perceive games to be a bad thing, both for individuals and society as a whole, that it could lead to badly-informed regulation that damages the functioning of the industry."
Financial harms, meanwhile, pertain to financial wellbeing, especially around gambling-like mechanics or children spending large amounts of money on their parents' credit card. As one of the most tangible harms, it was something which the committee pressed heavily. In regards to paid-for loot boxes, the potential of financial harm was certainly a key factor of the committee's recommendation to regulate the mechanic under gambling legislation.
"If the government accepts this recommendation, it would mandate the removal of loot boxes from any game for under 18s, and require the developers to apply for gambling licenses," said Greenstone. "Some developers, that might hurt their margins, for others it would of course completely wipe them out." Finally, there are data harms, which have only started to draw more attention from regulators following the Cambridge Analytica scandal; government bodies are concerned with what data is being collected and how it is being used, particularly in relation to minors.
"Simply put, there is a really significant amount of political and regulatory risk for the games industry at the moment"
"The select committee concluded that data on play time and habits collected by game companies for their own commercial purposes, that the businesses are wilfully obtuse in sharing that," said Greenstone.
"The committee believes that data harms play into social harms by what they call 'designed addictions.' Their recommendation was that developers should be required to adhere to a behaviour design code of practice, and that the new regulator for online harms that the government will shortly be introducing should oversee that."
Greenstone criticised the recommendations as placing a financial burden on developers, with "no obvious proof that this will help even the user, or indeed the society more broadly."
He added: "Simply put, there is a really significant amount of political and regulatory risk for the games industry at the moment."
However, Greenstone was quick to add that it's not all doom and gloom; this situation, "no matter how hostile," has the government talking and thinking about video games, and what can be done to make the industry more successful.
Moving forward, he recommended that game companies stay updated with political opinion, assess their own practices, and use solid evidence-based approach in lobbying politicians and policymakers to show what the industry does well.
The "most important" step any industry can take though, said Greenstone, is engaging with the government to help create a regulatory system that works.
"Offer government and politicians solutions," he said. "Government has only so many people, and politicians have only so much bandwidth. They want to be able to show progress, and demonstrate positive impact that takes the heat off them. So offering solutions that are workable for the industry is a fantastic way of effectively mitigating regulatory and political risk."