Indies clean up at GDC Awards 2019
God of War takes home yet another Game of the Year gong, and Return of the Obra Dinn wins $33,000 in IGF prizes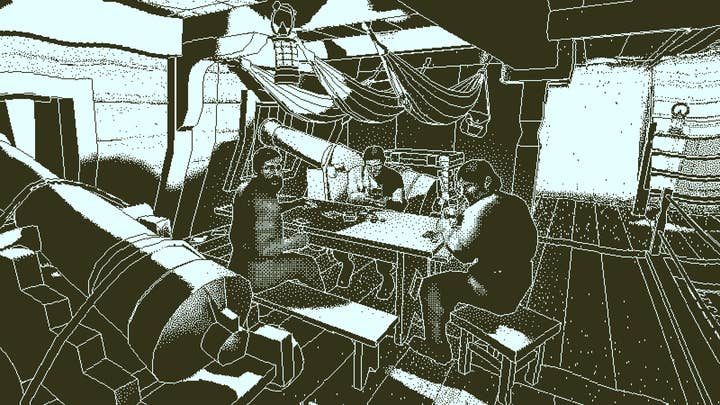 Independent developers were the big winners at this year's Game Developers Choice Awards, accounting for eight of the ceremony's thirteen winners.
Florence, the romantic debut from Mountains, and acclaimed virtual reality title Beat Saber each took home two prizes.
The former was honoured for Best Debut and Best Mobile Game, while the latter took Best VR/AR Game and the publicly voted Audience Award.
Other triumphant indie titles included Subset Games' Into The Breach, Matt Makes Games' Celeste, Lucas Pope's Return of the Obra Dinn and Nomada Studios' Gris.
God of War took the highest honour, winning Game of the Year -- adding to the many such awards Sony Santa Monica's reinvention of Kratos has earned over the past 12 months.
Nintendo and Rockstar also won an award each -- the former winning Innovation for its Nintendo Labo series, and the latter taking Best Technology for Red Dead Redemption II.
The special Pioneer Award was given to veteran Sega developer Reiko Kodama, while Uncharted writer Amy Hennig received the Lifetime Achievement Award.
Factor in the Independent Games Festival Awards, which were held before the GDC Awards took place, and Papers Please designer Lucas Pope was the biggest winner of the night.
In addition to the GDC Award for Best Narrative, his latest title Return of the Obra Dinn also won the IGF's $3,000 prize for Excellence in Narrative and the $30,000 Seumas McNally Grand Prize.
Also during this part of the night, the ID@Xbox Gaming Heroes Award was posthumously given to Jerry Lawson, inventor of the first cartridge-based games console.
You can find a full list of the winners below in full:
GAME DEVELOPERS CHOICE AWARDS

Best Audio: Celeste (Matt Makes Games)

Best Design: Into the Breach (Subset Games)

Best Mobile Game: Florence (Mountains)

Innovation Award: Nintendo Labo (Nintendo)

Best Narrative: Return of the Obra Dinn (Lucas Pope)

Best Technology: Red Dead Redemption 2 (Rockstar)

Best Visual Art: Gris (Nomada Studio)

Best VR/AR Game: Beat Saber (Beat Games)

Audience Award: Beat Saber (Beat Games)

Game of the Year: God of War (Sony Santa Monica)

Pioneer Award: Rieko Kodama

Lifetime Achievement Award: Amy Hennig
INDEPENDENT GAMES FESTIVAL AWARDS

Excellence in Visual Art ($3,000): Mirror Drop by Ian Lilley

Excellence in Audio ($3,000): Paratopic by Arbitrary Metric

Excellence in Design ($3,000): Opus Magnum by Zachtronics

Excellence in Narrative ($3,000): Return of the Obra Dinn by Lucas Pope

Nuovo Award ($3,000): Black Room by Cassie McQuater

Best Student Game ($3,000): After Hours by Bahiyya Khan, Claire Meekel, Tim Flusk and Abi Meekel

Audience Award ($3,000): Ethereal by Nonsense Arts

ID@Xbox Gaming Heroes Award: Jerry Lawson

Alt.Ctrl.GDC Award ($3,000): Hot Swap - All Hands On Deck by Peter Gyory and Clement Zheng

Seamus McNally Grand Prize ($30,000): Return of the Obra Dinn by Lucas Pope