Indie incubator raises $1.4 million
Jason Della Rocca's Execution Labs to fund small teams making mobile mid-core and hardcore games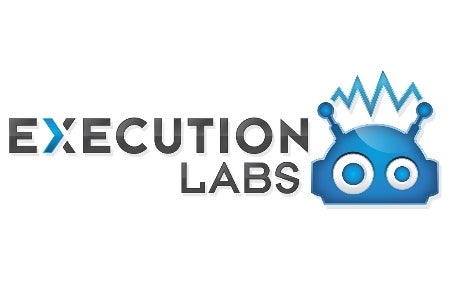 Mainstream game developers looking to make the indie leap have another option to help get them off the ground, as incubation program Execution Labs today opened applications for the its first projects.
The company has raised $1.4 million that it will use to fund a handful of mid-core and hardcore games on mobile platforms. Beyond simply supplying aspiring indies with money, Execution Labs is also offering shared office space in its Montreal headquarters, development tools, promotional and operational support, legal guidance, and the industry expertise of its founders and dozens of mentors. Currently it is only accepting applications from Canadian teams, but it plans to expand that to international developers in the future.
At the head of the operation are former IGDA director Jason Della Rocca, former Gameloft head of deployment Alexandre Pelletier-Normand, and former OpenFeint VP of monetization Keith Katz. Backing up their efforts are dozens of business, creative, and production mentors committed to getting involved with projects. Among the established developers and executives signed on as mentors are Eidos life president Ian Livingstone, Epic Games president Mike Capps, Braid developer Jonathan Blow, former Xbox executive Ed Fries, and former thatgamecompany designer Robin Hunicke.
As for what the developers will have to give up in exchange for Execution Labs' assistance, the company takes an equity and revenue share that scales according to its investment in each project. However, control of intellectual properties will ultimately remain with the developers in all cases.
Della Rocca said that indie developers have options when it comes to funding, but each one suits a different type of developer. Many developers may have the talent to make a great game, but they don't have the name recognition of a Tim Schafer or Chris Avellone to help get their games Kickstarted, or connections with venture capitalists and angel investors.
"At the core, the idea is to match the gaps on the business side that these developers have with the expertise that we can bring to the table, the windows we can open," Della Rocca told GamesIndustry International. "If you're already a super successful indie, then you don't need me. Just go off and continue being successful. But if it's you and a couple of your guys that have been working for some of the big shops and you have a dream to do your own thing, and it's scary to jump off the cliff with no funds and no sense of how to build a business, then you come partner with us and we help you do that."
Della Rocca said the company is targeting mobile platforms because smartphone and tablet titles are the proper size and scope for the resources they can provide, and also felt they would be able to deliver on the marketing side of their promise best in the mobile market. The mid-core and hardcore focus comes from a belief that there's more opportunity in that space, and that it suits the experience of the talent Execution Labs is targeting.
"These will be experienced developers we're going after. It's not meant for students," Della Rocca said. "It's not meant for rookies or juniors. But the chances are they'll be coming from the larger studios, and they need a bit of assistance to make that leap from working for someone to being their own boss."
Execution Labs is looking to fund five or six projects to fund in the first year, at which point they will seek a second, larger round of funding to bring in more teams. Exact details of the equity and revenue sharing plan are available on the company's website.