In these uncertain times, the games industry must hold its nerve | Opinion
"When you're doing well, don't be excited about that high-flying performance. When you're doing poorly, don't be sad."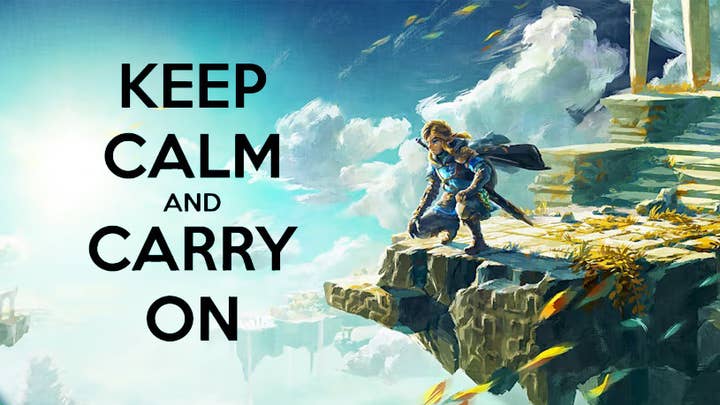 There's a quote from games exec Reggie Fils-Aime that I really like.
"When you're doing well, don't be excited about that high-flying performance. When you're doing poorly, don't be sad. Always have an even keel and always focus on the next big adventure."
It's a lesson from his time at Nintendo, which is a company that has a long history of jumping between success and failure. But it's advice that can apply to anyone to working in video games. And certainly to a few of us right now, who might be feeling a little anxious looking at the recent market data.
At GI Live: London in September, investors and publishers talked about a shift in mood over the past three months, as sales figures and engagement numbers start to decline, coupled with continued rising costs.
The anxiety is understandable. A post-pandemic drop in users was fully expected, but that's come alongside a cost-of-living crisis, while the number of video games released – indie ones, at least – continues to grow. In other words, the games industry has fewer gamers with less money but with more games than ever to choose from.
Just six months ago, titles like Elden Ring were dominating the charts and Microsoft, Sony and Take-Two announced billion-dollar acquisitions
Meanwhile, game developers continue to struggle with the move to hybrid and remote working, which has seen development cycles lengthen (and games being delayed). This, combined with the need to develop games for both last and current gen platforms – a situation made necessary due to the stock shortages of PS5 – has seen dev costs spiral upwards. In fact, with rising inflation, numerous studios are having to put a freeze on hiring, too.
The lack of AAA releases is also playing havoc. Games media outlets have seen their traffic numbers plummet over the spring and summer, made worse without a big E3 moment to drive interest. And you're already seeing some publications react by cutting back their writing teams.
The lack of big blockbuster releases can also be detrimental to the indie scene. AAA titles drive players to digital and physical stores, as well as games media sites, where they might discover other games. We have had a small number of indie successes, but it's telling that many of the publicly-owned indie publishers haven't cited many new games in their trading updates.
We are about to enter a recession – if we're not already in one. The games market is viewed as recession resilient. The idea is that when money is tight, people are more likely to spend on a big video game than have a meal out. It certainly seemed to be true during the last financial crisis, which happened to coincide with a golden period for video games. It's dangerous to assume things will be the same in 2023 as they were in 2008/2009. We didn't have as many significant, affordable on-demand TV services like Netflix and Disney Plus back then, and are consumers really going to revert to gaming at home so soon after being forced to do so due to the COVID-19 lockdowns?
There are other emerging disruptions, too. Publishers at GI Live: London have told me that the impact of Game Pass means that, unless your game is in the subscription service, you are unlikely to achieve strong numbers on Xbox platforms. And one publisher told me that a similar trend is occurring on PC, too. To quote another: "If we had known how big Game Pass was going to be for our game, at the expense of our traditional sales, we'd have asked Microsoft for a lot more money." This situation was predicted, but it's moving faster than some had anticipated. The rise of subs platforms and their impact on traditional sales is a short-term challenge that the industry is having to adapt to.
It all sounds particularly bleak, which is remarkable when you consider how things were just six months ago, when titles like Elden Ring were dominating the charts, and the likes of Microsoft, Sony and Take-Two had just announced billion-dollar acquisitions.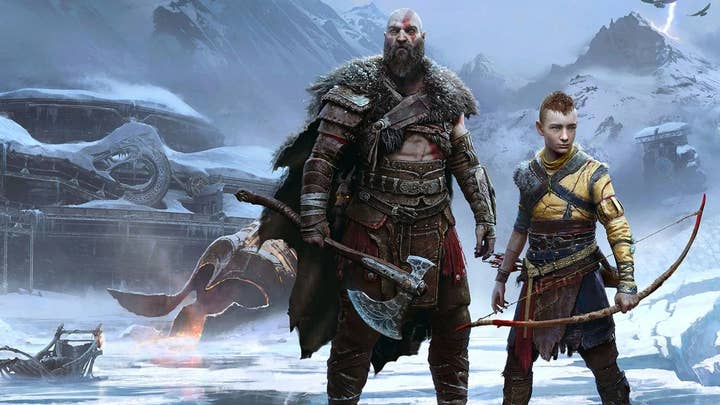 This is where Reggie's quote comes in. Is it possible some in the games industry got a little too excited during those booming pandemic months? And is it just as likely that people are worrying a bit unnecessarily now?
Many of the issues I cited above are temporary. This Christmas may not be a vintage one for game releases, but there are still some high-profile launches, with the likes of Pokémon, Modern Warfare and God of War, in particular. Of more significance is the improving stock levels of PlayStation 5. Sony is predicting a strong end of the year for PS5, and September's figures certainly suggest that to be the case. A sharp increase in console availability is just what the market needs.
Big games are starting to arrive, the new generation of consoles is becoming more available, and gamers are back from the beach
A recession may be here (or looming), but it's one where employment – for the time being at least – remains high. In other words, consumers have money, they just have less of it to spend. If the games industry can deliver big, high-quality games that offer good value, there's a reason to be optimistic. And 2023's release slate, which features big brands likes of Assassin's Creed, Zelda, Spider-Man, Starfield, Resident Evil, Final Fantasy and Harry Potter, certainly looks good.
As for the summer lull, it was always going to be a tough few months for games with people going on family holidays for the first time in years.
There is certainly disruption for this industry to navigate, as there always has been. Subscriptions in particular are changing behaviours, but coupled with hybrid working, game streaming, live services, cross-play, new platforms like Netflix and Amazon… there is a fundamental shift in how games are made, sold, distributed and played.
At the same time, big games are starting to arrive, the new consoles are becoming more available, and gamers are back from the beach.
If after all that video game sales and engagement figures remain sluggish, then perhaps it's time to start worrying. Until then, though, games companies should try and keep an even keel, and focus on the upcoming adventure.