IllFonic sees layoffs
Star Citizen support studio cuts half-dozen staffers as work on crowdfunded game's FPS module nears completion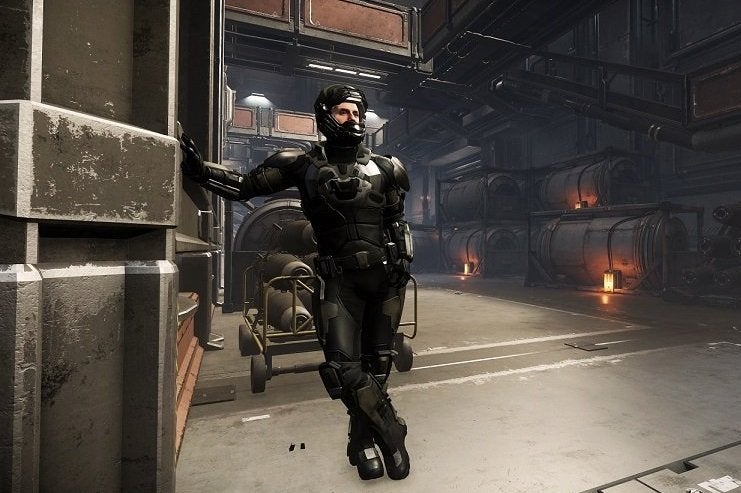 Denver-based development studio IllFonic has cut staff. GamesIndustry.biz has confirmed some of the details contained in a Facebook post from developer (and vocal critic of Star Citizen creator Cloud Imperium Games) Derek Smart indicating that the studio, which has been at work on the first-person shooter module for Star Citizen, trimmed its headcount recently.
"We have laid off 6 members of our staff," IllFonic president Charles Brungardt told GI.biz. "Actually, only three of those were on the Star Citizen team. However, our work for Star Citizen on the FPS module is almost completed, so we are also reassigning more and more members of that team to other projects. Unfortunately we didn't have room for all positions on our other projects and had to lay some people off, which is never an easy decision. We appreciate the opportunity we've been given to work on Star Citizen and we know the individuals affected will land on their feet as they were extremely talented which any team would be lucky to have them."
The FPS module for Star Citizen had previously been expected to see release in early 2015, but technical and gameplay issues prompted an indefinite delay. A request for comment to Cloud Imperium went unreturned as of press time.
As for IllFonic, the studio's website indicates that it has one other announced project in the works, the online role-playing game Revival. Like Star Citizen, the development of Revival will be funded in part by interested players purchasing persistent in-game items such as houses and boats, as well as "protection plans" that act as insurance for such possessions. Currently available mansions sell for as much as $445.
[UPDATE]: Cloud Imperium Games has provided GI.biz with a comment on its plans for Star Citizen going forward, explaining the move away from IllFonic as a way to consolidate more development internally.