IAP the least popular form of monetisation among players
Even premium was more popular than in-app purchasing in Unity survey, but video ads were by far the favourite choice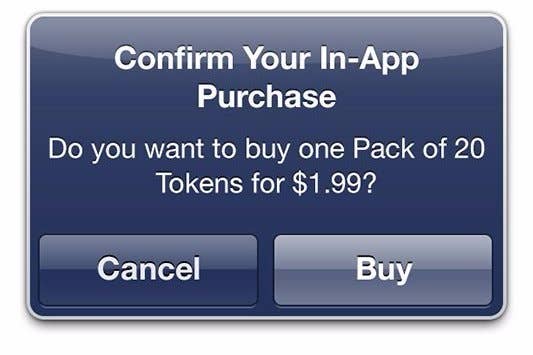 A new survey from Unity has found in-app purchases to be the least popular form of monetisation among players, behind two forms of video advertising and premium pricing.
When asked about preferred monetisation methods, 54 per cent of surveyed players chose rewarded video ads, with another 17 per cent opting for interstitial video ads. That combined 71 per cent made video advertising by far the most popular form of monetisation among players.
Further to that, the survey indicated that, with rewarded video ads, 62 per cent of mobile players will engage with the advert to receive an in-game reward.
However, what's more surprising is how relatively unpopular in-app purchases proved to be, with just 11 per cent of players selecting IAP as their preferred method of paying for a game. Even premium pricing - now a rarity among mobile games - received 18 per cent of the vote.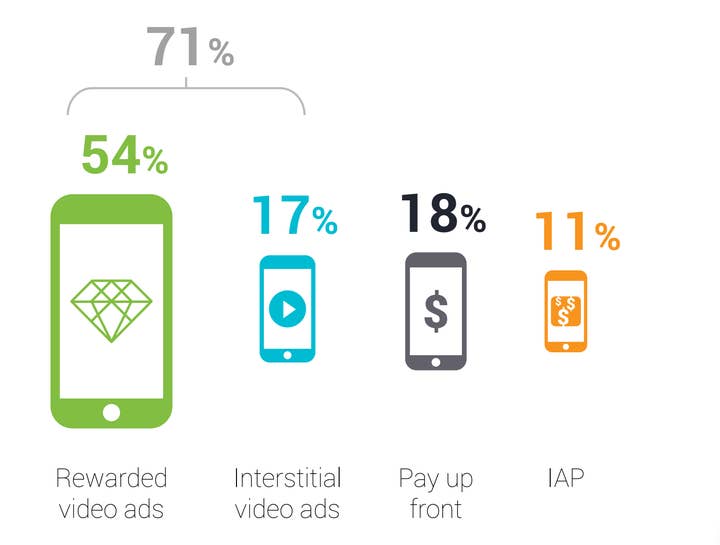 Video advertising proved very attractive to the developers who took part in the survey, with 74 per cent preferring to recommend the format over static picture ads. This may be down to how well video ads monetise, with 52 per cent of developers reporting higher revenue-per-user versus any other form of advertising. And rewarded video also seems to work in conjunction with other forms of monetisation; 86 per cent of surveyed developers said that IAP revenue was unaffected by the integration of rewarded video advertising.
Unity's data was pulled from a survey of more than 2,000 developers and players, encompassing games on all mobile platforms, made with any choice of engine or middleware.
There is a great deal more in Unity's whitepaper, which you can access via this link.