How to Monetize Free-to-Play Games
A look at the nuts and bolts of the free-to-play business model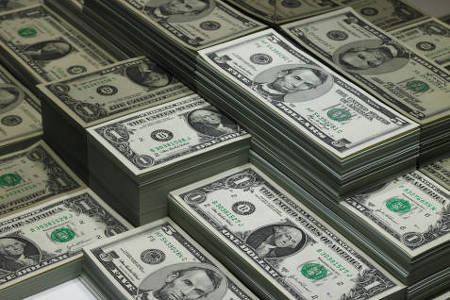 The following is a small part of a larger article on [a]list. Read the full feature here.
What is the Free-to-Play Business model?
Free-to-Play (F2P) is more of a service than a product, with some people categorizing them as "games as a service." As a business model, free-to-play is a digital hybrid model usually consisting of freemium, microtransactions, and a virtual economy.
Freemium is simply giving a full product for free and offering a premium version, which usually needs to be subscribed to. Microtransactions involve transactions of small value, and this is usually the main source of revenue for Free-to-Play games. Virtual economies is broader implementation of microtransactions, for instance a platform where players in a persistent world game such as an MMO can continually buy, sell or exchange virtual goods. The beauty of a virtual economy is the fact that you can retrieve real time data and know pretty much what is actually going on in your economy rather than estimating what it's earning. What a F2P game earns can be broken down into soft currency (earned by playing) and hard currency (earned through real money).
Psychology and Free-to-Play
Knowing the mind of the consumer is very important in a F2P game, whether knowing their motivations to keep coming back to your game, when to upsell, or how they view game balance (i.e. whether they perceive it as fair or pay-to-win). For this, the following two psychological principles, one being a theory, are very important to know when approaching monetization strategies.
#Flow Theory
Introduced by Mihaly Csikszentmihalyi, flow theory is something all gamers have been through. It's that feeling of being fully immersed in a game not knowing how much time has passed. Flow theory can be defined as a state of positive immersion in an activity. Its components are full absorption in that activity, clear goals, a high degree of concentration, and a distorted sense of time. I believe flow theory is a state that can lead to impulse purchases due to the player being fully immersed in the game. It forms one basis for why monetization must be considered part of the game design process throughout the development of a F2P game.
#Impulse Purchases
Purchasing virtual goods largely relies on impulse buying, as there is little planning involved. Players usually purchase virtual goods after playing the game a certain amount of time and this differs for each game. There are two factors with impulse purchases. First is seeing the product and its value. An example of this is Team Fortress 2, where when players get killed they see what weapon their opponent had equipped at the time. The second is convenience, where items are clearly defined as ways that will make the game easier or enhance the experience by making the player more powerful.
Virtual Goods
Now that we know what motivates players to make in-game purchases, let's look at virtual goods categories that have proven to be the most effective. These goods can be divided up in four categories.
#Vanity Items
Vanity items provide purely aesthetic purposes, such as items that can change the look of an in-game avatar. They serve no functional value, yet they have a value to players for whom self-expression and displaying their style is an important part of their experience.
#Power Enhancements
Power enhancing items elevate the player's abilities in the game, and therefore affect game play overall. The most common examples are upgrades to weapons and attacks, enhancement to character health and stamina, or quicker progression of game elements that make the player more powerful. These types of items must take overall game balancing into account before being introduced into the game.
#Boosts
Boosts accelerate progression or make the game easier to play by speeding up game play elements, such as making it faster to build or repair structures in a tower defense game. Balancing is also an important consideration for boost items.
#Consumables
Consumables can technically fall into Power or Boost categories, as they can give the player the same kinds of upgrades. However they are one-time or limited use items.
#Monetization Strategies
Now that we know what to sell, how do we sell it? The most basic necessity is having multiple ways to pay to remove any friction and help increase conversion of non-paying to paying players. According to a PayPal sponsored survey, just adding one alternative payment method can increase conversion by 14 percent.
Retention is also very important. The longer a user plays, the more likely they will pay. And the best way to retain consumers is to get them to pay, which is why it's important to know the right time to upsell (which is different for each game).
Other strategies include having a store that's simple to navigate and constantly checking metrics. The latter is a must. With cost per acquisition (CPA) to bring players into F2P games on the rise, it's critical to continually evaluate whether players' lifetime value (LTV) is higher than the game's CPA.
The Old Standby - Subscription Fees
Offering subscriptions can be part of almost any monetization strategy, and it offers great flexibility. Subscribers are power users. They are not whales, but they could be. It is important to pay attention to these users, since they will usually be the ones who keep playing and keep coming back, given that they have a financial stake in the game. Offering discounts, giving hard currency each month, having subscriber-only events, these are all ways to create more value and give players incentive to become subscribers.
Read the rest of the feature here.
About the author:
Alex Konda is currently a senior at Arizona State University majoring in Marketing and Computer Information Systems. You can find him on LinkedIn or reach him at kanishkonda@gmail.com.