How to launch a mobile game in multiple countries
Tappx CMO Ignasi Prat offers advice to developers hoping to release their app in as many markets as possible
Mobile represents the biggest addressable audience for any developer - but only when you can bring your game to numerous territories. The fewer markets you're available in, the smaller your potential userbase becomes.
However, ensuring your mobile title is a hit outside your home nation is much more complicated than ticking another region's box on the App Store and hoping for the best. Ignasi Prat, CMO at monetisation expert Tappx, warns that developers need to be prepared for a lot of hard work and some important decisions that need to be made carefully.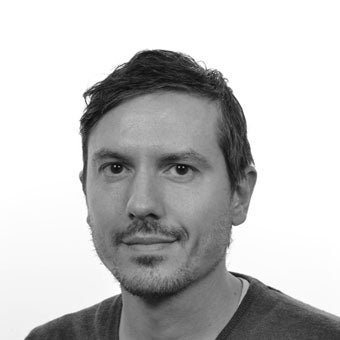 "Launching mobile games across multiple markets can be a daunting challenge," he says. "It's important to first decide if you plan on launching simultaneously across several countries, or sequentially across different tier countries. This decision can lead you down wildly different paths where you may encounter logistical challenges in user acquisition, budget allocation, communication strategy, management failure, or the possibility of terminating a game's development."
Deciding which territories to launch in is perhaps the most crucial decision to make early on. Not every game fares well in any given nation simply by being available there, and the effort of localisation can make reaching as many countries as possible a costly affair. Instead, a more focused approach is advised, and one that depends on numerous factors.
"Look at the maturity of specific mobile games sectors, mobile game penetration by category, types of devices, demographics and gamer behaviours," Prat advises. "All of this will inform you about potential target audiences, therefore helping to configure your future monetisation strategy. I personally like to research credit card penetration, as this data may affect your business model - the use of in-app purchases, for example.
"You also need to identify the cultural barriers and differences versus the original successful launch market - especially important if dealing with sensitive content. Document and analyse the successes and failures of your competitors, or try to get in touch with other companies in the sector - not direct competitors, of course - in order to obtain feedback and recommendations about what to avoid."
He continues: "Market intelligence and research both play a crucial role for game launches. It's critical to understand local idiosyncrasies which can separate the successes from the failures. Some techniques which can deliver actionable information and intelligence include surveys, focus groups, market reports and competitive analyses."
"You need to identify the cultural barriers and differences versus the original successful launch market - especially important if dealing with sensitive content"
He also warns companies that previous success in your home market, and even other nearby regions, is no guarantee of a hit in new markets. Equally, you can't adopt the same strategy used in whichever territories you have already launched in.
"Each entry represents an almost entirely new project, requiring a high level of coordination with the different teams involved in a game's development, from design and content to UX and monetisation," he says.
The safest way to test the waters for a new international release is with a soft launch in your targeted area. And, Prat stresses, this should aim to do more than identify bugs and improve certain features.
"Gather invaluable feedback from users that will fuel iterations and improvements for your game across all strategic aspects such as design, content, UX and monetisation," he says. "This will empower you to quickly navigate a new country's learning curve, enabling you to launch successfully. Define and measure everything which you consider relevant for your game in order to track progress."
Tappx has assisted multiple developers in launching their games, and has been watching the market closely as the mobile games scene has evolved. Throughout all these learnings, there are simple but significant mistakes that developers should take care to avoid.
"The biggest and most common mistake is allocating insufficient resource when investigating a market," says Prat. "Effective and accurate roadmap planning is essential. This research should commence during the decision-making phase when choosing which markets to launch into and why.
"Another common mistake is to conduct research during a game's development and build. It's easy to find market data via a simple Google search on a new specific country. Sometimes the research stops here - developers often forget about qualitative data obtained when testing with real users in new locations and so have to take advantage of any feedback opportunity."
"Effective localisation often involves a significant amount of time, money and resource. If this isn't done correctly, it could spell failure"
As mentioned, a vital part of preparing to launch in a new market is investigating that area's unique idiosyncrasies - and Prat warns this can often prompt the need to redesign elements of your game. Of course, this isn't just to avoid offending your new potential audience; if you can tweak an element of your game to better resonate with them and their culture, your chances of success are improved.
"On the design side, developers are often required to adapt or modify game characters or other important graphic assets, making them more suitable for different cultures," Prat says. "Sometimes significant changes are needed - and in some cases this forces creative teams to redesign many game components such as the dialogue and soundtrack. Effective localisation often involves a significant amount of time, money and resource. If this isn't done correctly, it could spell failure for a game entering a new market."
Once you have launched in the region of your choice, it's important not to lose momentum when it comes to reaching new users. While much of the marketing activity may centre around the launch itself, be sure to have plenty of post-launch plans for promoting your title.
"Another common issue is focusing too much on retention, rather than on raw user acquisition," Prat explains. "Building a consistent and quality gamer base is the most challenging goal for marketers and growth managers."
He continues: "Sometimes you need to focus more on paid acquisition because it's the fastest way to get traction and gain category share. Sometimes you realise that empowering your mobile game with app store optimisation techniques provides the best results over time, or simply creating great content to distribute locally with the help of third-party PR firms, which will help you to boost your game's popularity and profile. Regardless of the country, your marketing budget has to be be liquid and be able to adapt quickly in volatile situations."
Finally, Prat assures developers that they don't have to embark on such a daunting journey alone. In their efforts to research their target markets, they can expect to stumble upon potential partners that may be able to not only offer more insight into the local culture, but also offer services that make releasing their game much easier.
"Research third-party companies with local know-how which can genuinely add value to your game," Prat advises. "These could include PR firms, game usability experts and user acquisition agencies. Participate in regional events which you consider relevant for your company. The games industry is a thriving community which has a great deal of activity on a global level.
"Also ,take a look at sponsoring events, delivering keynotes or exhibiting. Consider alternative and innovative services which can drive forward your marketing efforts. Don't underestimate the power of app developer communities and never miss an opportunity to receive feedback outside the game as well as inside the game."