How Super Rare Shorts aims to fuel small developers with physical-only launches
Initially met with criticism, Super Rare has refined its new Shorts series in the hope it'll benefit both creators and consumers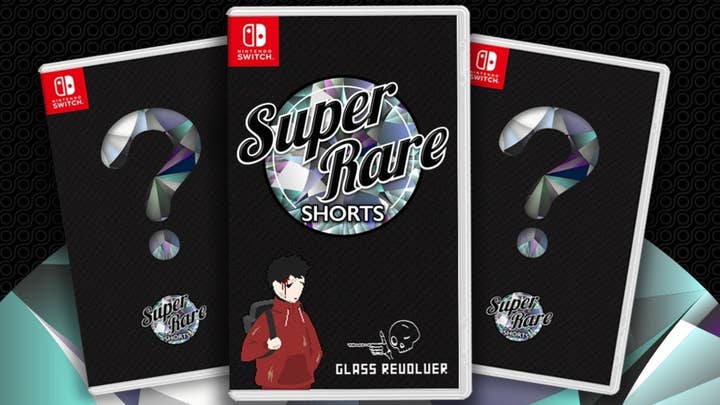 For the last three years, Super Rare Games has thrived on a dwindling but familiar niche -- owning physical versions of video games.
In today's digital-first economy, it's rare for a smaller, independent game to ever be sold in a box on a shelf. Super Rare has made this a reality for many developers, by routinely publishing and selling limited, physical editions of Switch titles.
Only 5,000 copies of each game are made and once they're gone, they're gone. However, said title will still be available to purchase digitally across its respective storefronts.
The next step in the firm's journey is Super Rare 'Shorts', an initiative that will see a game from an independent developer fully-funded from development to publishing. Games that might not have existed at all will get a limited physical release for the Nintendo Switch, similar to Super Rare's usual line of boxed titles.
Initially, the Shorts caveat was that these titles would only ever be available through this limited, physical release. Once those were sold out, the game won't be available to play or buy anywhere else.
However, when Super Rare initially announced the Shorts series with this in mind, it was met with loud criticism from the industry and fans alike. Some were concerned that the system was exploitative, and that the limited nature of the titles inadvertently motivated scalpers.
Unabashed, the company welcomed the feedback, calling the criticism "100% right," and owning the fact that it had announced the line prematurely while overlooking some important issues.
"Admittedly, we revealed the project months prior to our original plans, which meant we were so focused on the developer benefits that we overlooked a few glaring consumer disadvantages," Super Rare 'head of doing stuff' George Perkins tells GamesIndustry.biz.
"We probably would have picked up on them if we hadn't rushed ahead -- namely, preservation, and accessibility."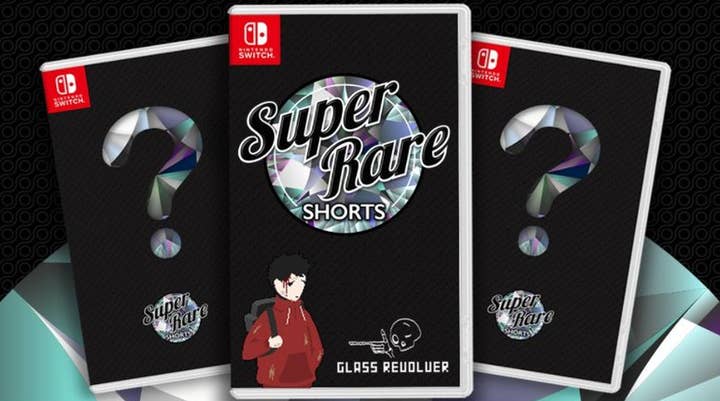 After revaluation, Super Rare decided to extend the preorder window from four weeks to six weeks, giving fans more time to purchase a copy. The physical games will also not be limited to a certain amount -- enough copies will be made to fulfil every order received in that six week period.
The Shorts series won't be too overwhelming on the bank account either -- Super Rare is aiming to release three to four Shorts every year alongside its usual monthly Switch releases.
"Unlimited copies shouldn't be a particularly exciting prospect for scalpers, especially with the later digital releases, but for all of our releases, we also actively cancel orders that surpass our two copies per person limit," Perkins says.
As well as its physical release, all of the games made specifically for Super Rare Shorts will be released in digital format via Itch.io, around six months after the physical release.
"The idea is to be supporting ideas and developers who are having other doors closed for them"
Perkins explains that this is largely for preservation and future accessibility purposes, but also with hopes that a digital version will further disencourage scalpers. He also tells us how Itch.io's small cut-taking, DRM-free set-up makes it the perfect place to share these games once the initial physical release has run its course.
"Of course, even though we're taking a semi-standard publisher role in this instance, Shorts was born as a genuine passion project for us -- if a Shorts game did happen to blow up, developers are free to make a sequel, spin-off, or expansion of those ideas for another game with whoever they want, however they want," Perkins adds.
"We won't be snatching up titles that are already set for a commercial release though -- the idea is to be supporting ideas and developers who are having other doors closed for them, in the hope that the attention from these smaller-scope games can help them going forward.
"We've already had a great response from developers who get what we're going for, which is fantastic and heartwarming."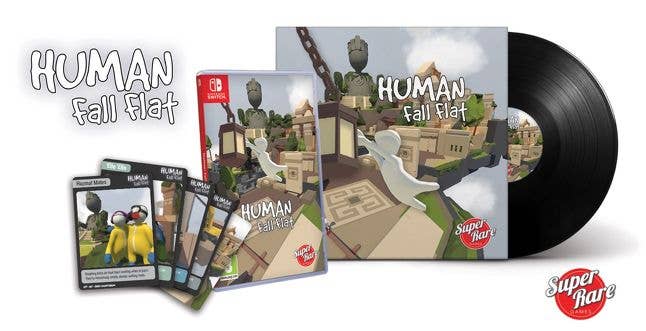 Of course, if an independent developer already has the capacity to create and release a game digitally -- and perhaps be considered as a release in Super Rare's existing line anyway -- the question is how Shorts seeks to benefit developers.
Perkins calls Shorts a "win-win" for developers and game-fans alike. He says Super Rare has spent years building a fantastic audience of indie game lovers and collectors that has been incredibly receptive to the company's output. On top of that, the support generated from a Shorts release will enable developers to have riskier, experimental ideas fully-funded with a guaranteed income.
"As an indie developer, your time in the spotlight is so short that it becomes incredibly difficult to be a commercial success"
"The two main things with the physical-only strategy are to get eyeballs on great indie games/developers and also for those developers to not be out of pocket," Perkins says.
"A lot of games will be worked on for three years and never even recoup the development budget. Along with that, most of them will go completely under the radar of gamers due to the sheer amount of games coming out every week -- as an indie developer, your time in the spotlight is so short that it becomes incredibly difficult to be a commercial success.
"So many promising games get released on Steam, Itch.io, and even the Nintendo Switch eShop without finding success, and even more great ideas never get finished or released at all.
"If your experience with indie games is just the highly-funded, established studios and projects, that's definitely not what we're going for here -- we're more looking at the average indie developer who maybe works alone from home and releases free prototypes and jam games onto sites like Itch.io. Or a more veteran dev who has an idea that's not very mass-marketable, so it gets put on the back burner for a more commercially viable, larger scope game."
Leaning back and looking at Super Rare's overall business model, its current output of one monthly physical Switch release has served the company incredibly well. The team that began as a trio back in 2018 is now pushing 20 people, and the company has worked with over 50 developers to release physical versions of their games.
"Doing this has taught us so much about the developer-publisher relationship and, sadly, about the harsh reality of how difficult it is to get visibility and financial stability as an indie developer," Perkins adds.
"For the developers of some of our lesser-known releases, that visibility has helped thousands of people find and purchase a game they would otherwise have never seen before.
"We've got a bunch of talented, experienced, and passionate people in our team now and we're dedicated to becoming indies' best friend."