How one festival wants to give game music the spotlight it deserves
Mateusz Pawlak, founder of the Game Music Festival, on why such events need to be more than just concerts and the pitfalls of hobbyist organisation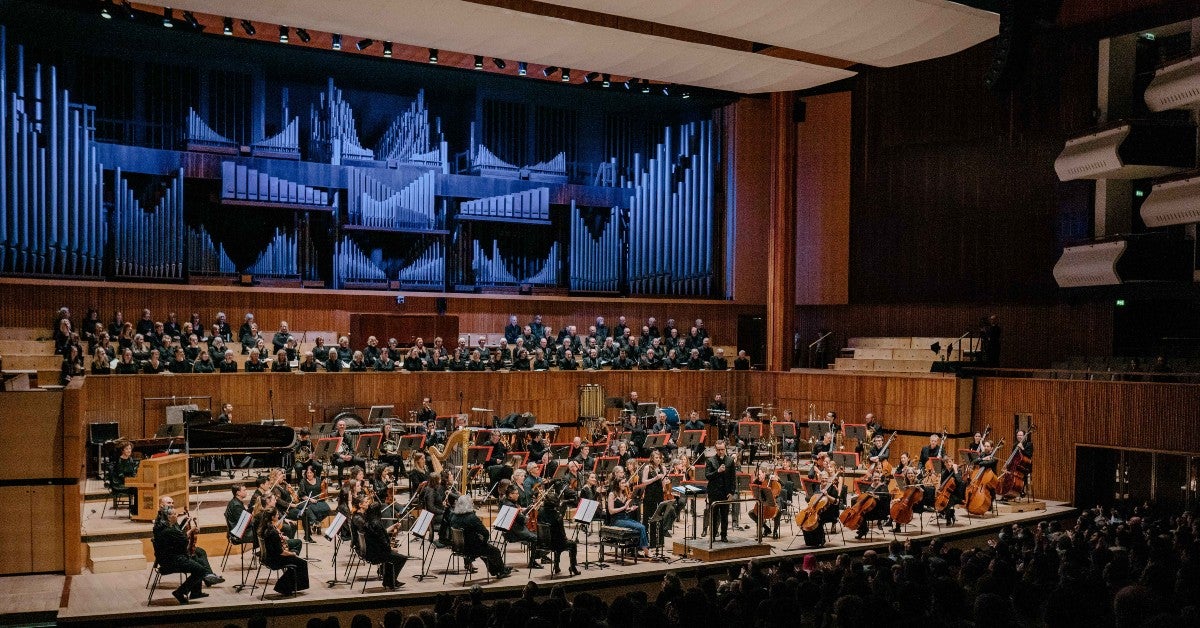 In March, the Game Music Festival came to London for the first time.
For two days, game fans and music lovers alike enjoyed live performances of the jazz from Cuphead and Gareth Coker's Ori soundtrack, and gathered to listen to talks from the composers behind Marvel's Guardians of the Galaxy, Genesis Noir, Deathloop and Halo Infinite, among others.
The concerts took place in London's majestic Southbank Centre's Royal Festival Hall, which seats 2,700 people. And while not completely full, the venue was extremely well attended.
The Cuphead soundtrack was performed by the Bartosz Pernal Orchestra, while the Symphony of the Spirits -- which gathered tracks from both Ori games arranged specifically for the occasion -- was performed by the famous Philharmonia Orchestra, accompanied by the Hertfordshire Chorus.
From start to finish, the quality of the Game Music Festival led you to assume there was a big budget team of seasoned professional event organisers behind it. And yet, while the quality of the event is a testament to their professionalism, the team behind the Game Music Festival is entirely composed of volunteers who run the event in their spare time.
As with many industry stories, this one starts with a love for video games from a very young age.
"Some soundtracks are the most creative pieces of art in all of the music industry. So it needs more recognition and appreciation"
"It all started 16 years ago, when I was a kid playing video games," smiles Mateusz Pawlak, the founder of the festival. "I have a musical education, a piano degree, so I realised that there was really good music in the games [that] I was playing, and I thought that it was quite a pity that people that don't play video games have no opportunity to listen to this beautiful music.
"As a teenager, I created a geeky small website called gamemusic.net -- in Polish and English. We've been [doing] interviews with composers, writing reviews of game soundtracks. It was, all those years, like a geeky hobby. But then we started to organise small piano recitals with music from video games. And we found out that people really love it! Because when you spend so much time with a game that you like, you have so much connection with the music.
"So we started to organise bigger and bigger events, and in 2016 we organised the first, let's say 'serious', concert, with music from Final Fantasy. It was a step-by-step, very slow process because we didn't have any pressure and it was still just a hobby."
But the hobby grew bigger and bigger until the very first Game Music Festival started taking shape in 2018.
"As far as I knew, there was no such festival in the world," Pawlak continues. "There was one similar event in Dublin, years ago. [But] it's not just about the concerts, it's also about the educational activities that we provide during the festival. And the idea of the festival is to give the possibility of appreciation to those artists, those composers that create this music, and also [for] people to enjoy this music. That's the basic idea."
He adds: "Some soundtracks are the most creative pieces of art in all of the music industry. So it needs more recognition and appreciation. That's what we think and that's our mission."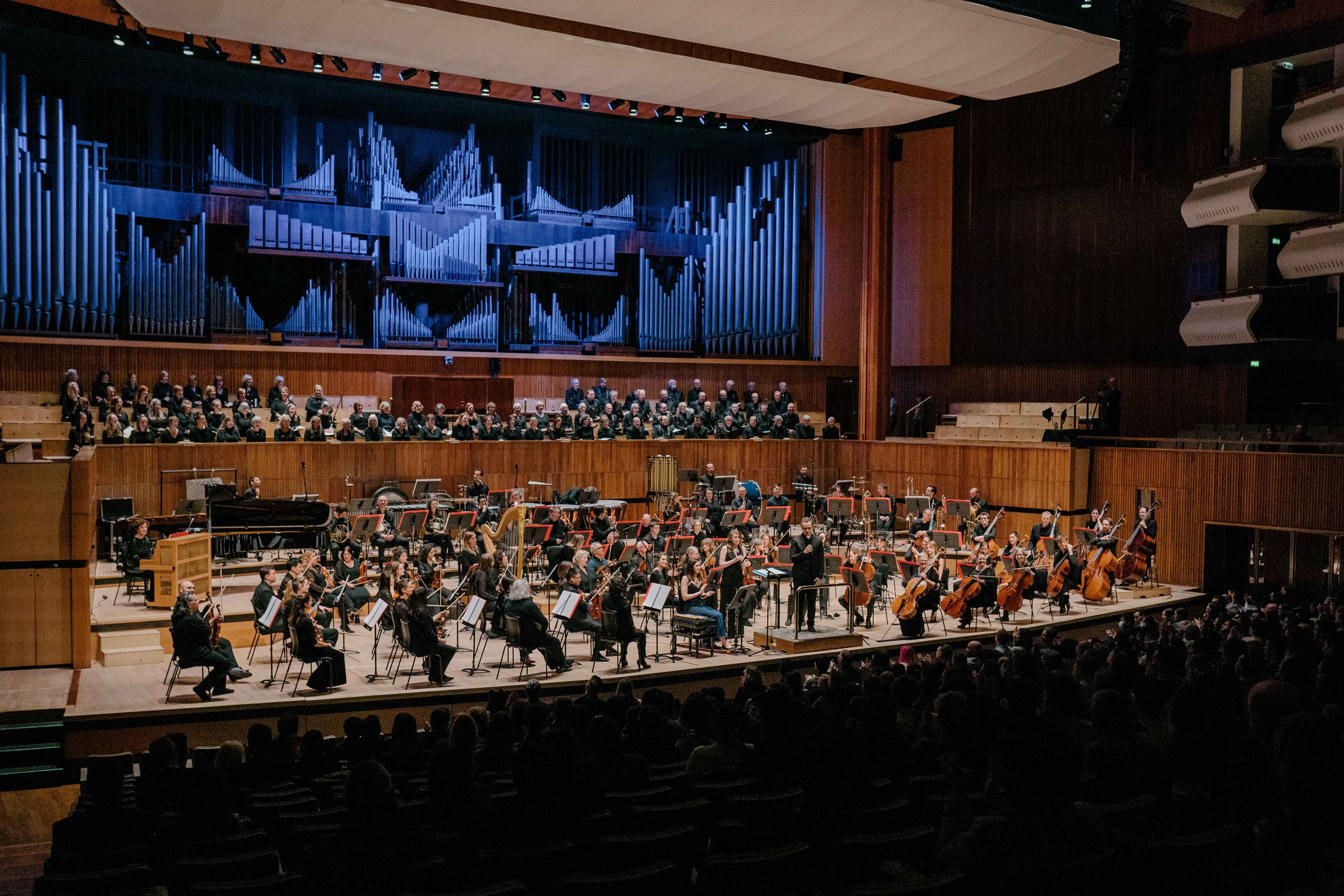 Since then, the Game Music Festival has consistently grown, gathering prominent names of the game music sphere year after year, such as Austin Wintory (Journey), Jesper Kyd (Assassin's Creed), Darren Korb (Bastion), Peter McConnell (Grim Fandango), Neal Acree (World of Warcraft) and Borislav Slavov (Divinity: Original Sin 2), among many others, and of course Gareth Coker, who came to the 2018, 2019 and 2022 editions.
These composers not only attend the festival but get involved as well, with lectures and masterclasses, and more besides: Austin Wintory conducted the Sound Factory Orchestra in 2019 for The Symphony of the Desert (gathering music from Journey, Abzu, and the Banner Saga), and Gareth Coker played the piano during the 2022 Symphony of the Spirits, just to give a couple of examples.
"This is a must, we need a composer on board -- and we treat every concert as a kind of a celebration of all the artistic works of this composer. So all of our concerts are monographic, like with Ori, we take one or two soundtracks from one game or game series and rearrange it for a full coherent, symphonic work.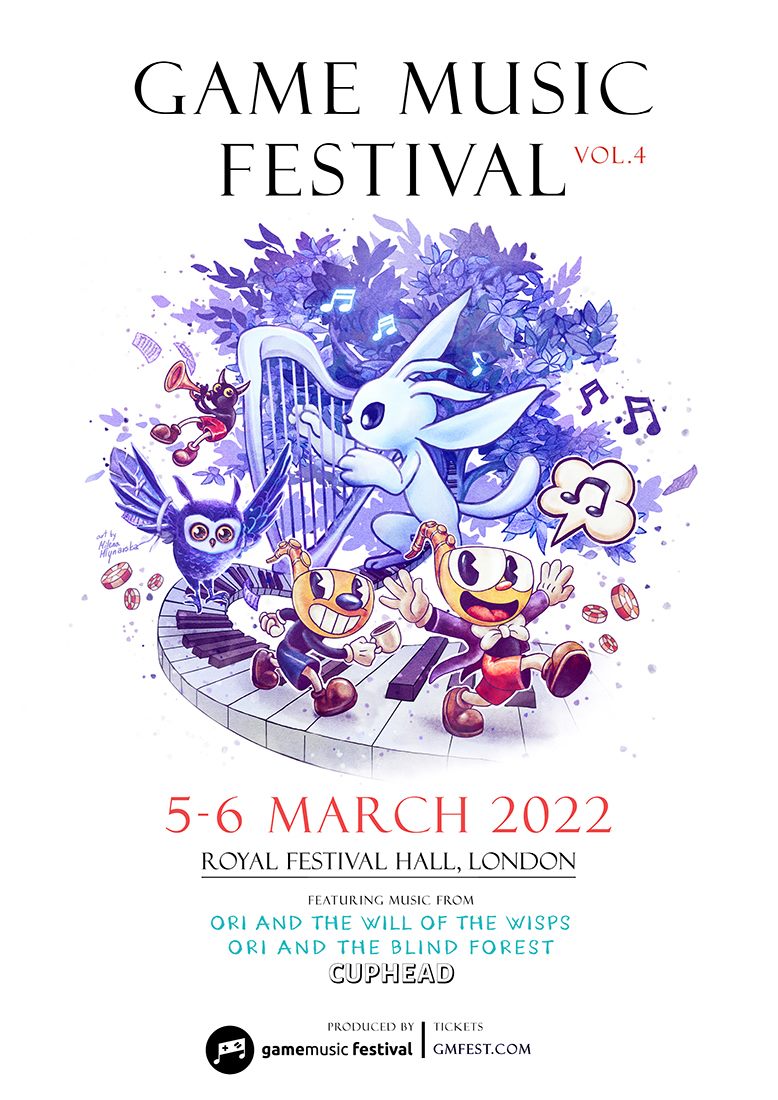 "We don't want to create concerts with what I would call a Spotify setlist from different games. I know that for [some people] this is very interesting. But this is the goal of the festival: we want to bring one, two, or three soundtracks and present them in a different light."
The Game Music Festival is also a foundation whose mission it is to "promote the music of video games as an art form in its own right." And when asked how his small team of volunteers remains afloat with a business with many moving parts and consistently growing, Pawlak is very honest: "It's hard," he laughs.
"It's hard because we are kind of a startup and we have startup problems, because we are a really tiny team and right now we are operating on a very professional level," he says. "We are just a group of friends and we are still treating this as a hobby and I think it's time to reorganise [it] a little bit. Because we are operating as a foundation -- we registered that foundation two years ago within the European Union -- so we are operating as a charity and this is not a profitable organisation."
This highlights one of the pitfalls of being a hobbyist, whether that's in game development or event organisation: there's a danger of burnout and to simply not be able to continue as the activity grows and becomes more professional. And this is something that definitely seems to be at the back of Pawlak's mind.
"I have a feeling that we can't do [it] like this much longer. I mean, the professional level of the festival requires it to be better organised.
"We are just a group of five, six people doing this in their spare time, so we never thought that it would be on such a professional level when we started it. The idea was just to have fun and do something nice. And now it has become something quite important. But still, all of us have their own job and we still do it in our spare time. You have to be careful because this is still a hobby, but it consumes so much energy and time."
Moving the Festival outside of Poland for the very first time was a big step for Pawlak, and not an easy one either, with both Brexit and COVID-19 complicating the organisation.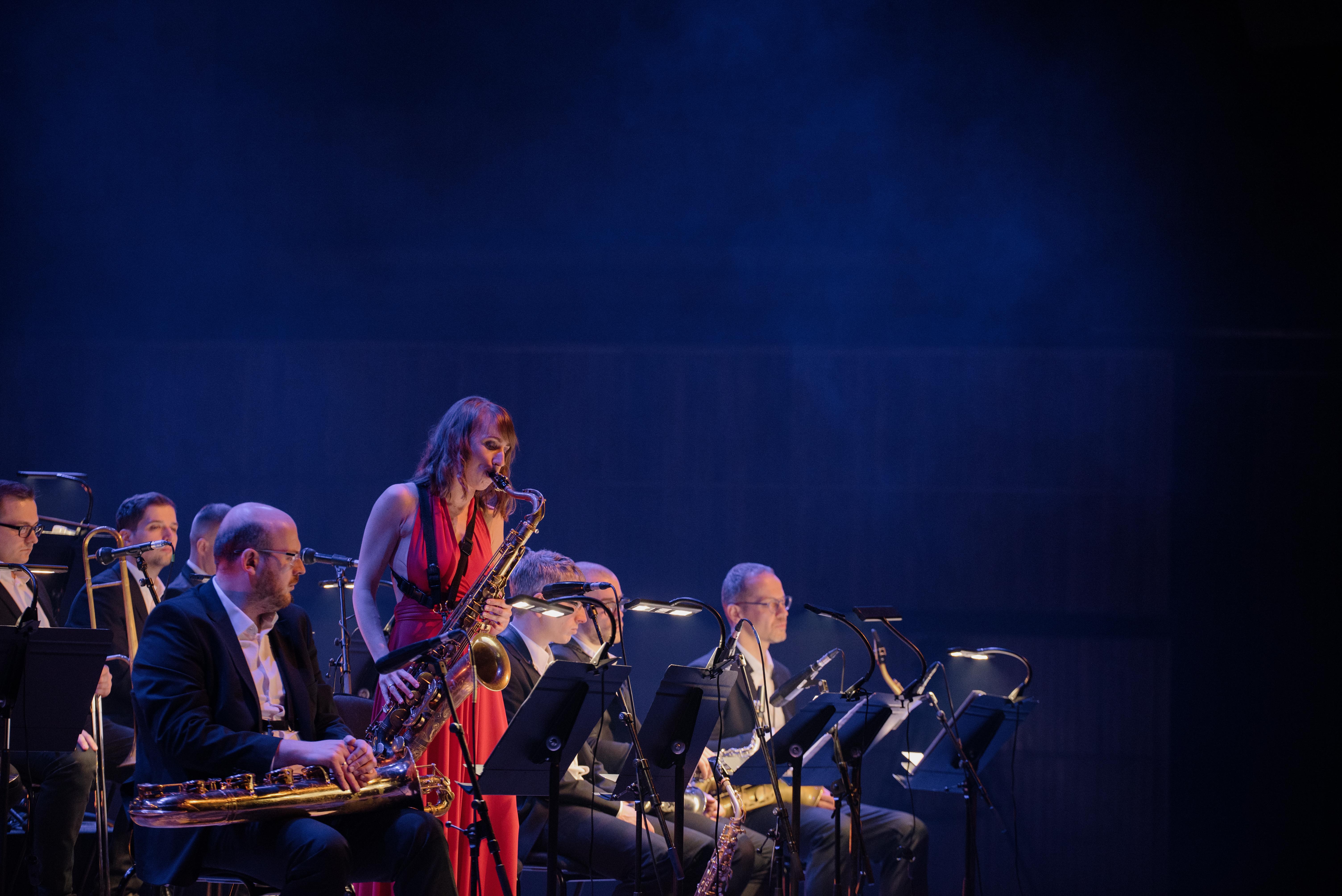 "I didn't realise that it would be that difficult, in terms of all the administration and bureaucracy," he says. "It's really difficult to bring musicians and to produce events in the UK above somewhere else in the European Union. So this was the first challenge. And still, of course, there was still a little bit of the effect of the pandemic. So it was another challenge, and it's hard to plan such an event when you have so many difficulties. But afterwards, we were very happy with the event to be honest.
"I think these steps to bring the festival out of Poland and to London was a good [move]. Our ambition was to have a festival on a very international, high quality level. It was on a very high quality level in Poland, but it was still a little bit out of the beaten path. London is very central in terms of culture in Europe. So I think it was the right move."
London quickly established itself as the evident choice for the Game Music Festival, though the team also considered Berlin, Hamburg, Cologne, and Paris. Pawlak says they were in talks with the Barbican Centre in London as well, but decided to go to the Royal Festival Hall.
"This is very central and a most prestigious venue, so it's the right place for the Game Music Festival," he adds.
"I like to look around at people in the audience and when you see those emotions, I have a feeling that we did a good job"
The Royal Festival Hall was also the right venue because the Game Music Festival doesn't want to rely on artificial amplification for its concerts. It's one of the reasons why Pawlak is keen to remain in the British capital for future editions.
"We had some offers to go to the US and maybe some other places in Europe, but I think London is a proper place for the Game Music Festival.
"The thing is that we need a really, really good venue because the idea of our concerts [is] to mostly do it in an acoustic way -- we try to not rely on artificial amplification. That's why we have been in talks only with the Barbican Centre and the Royal Festival Hall, because those venues are acoustic concert halls. There aren't that many good venues around so that was the reason why we had limited options. We would like to stay in London for now but we'll see what the future brings."
When asked whether he anticipates the Festival to continue growing, or if he even wants it to become bigger, Pawlak says growth isn't the priority.
"The most important thing for us is quality. I can't imagine that we grow to that level, that we go to bigger venues, because the Royal Festival Hall is, to be honest, the biggest still acoustic venue. So if you go further, you go to, I don't know, Royal Albert Hall, but you need to be amplified. So I would love to keep the size of the festival like this, to provide the highest quality.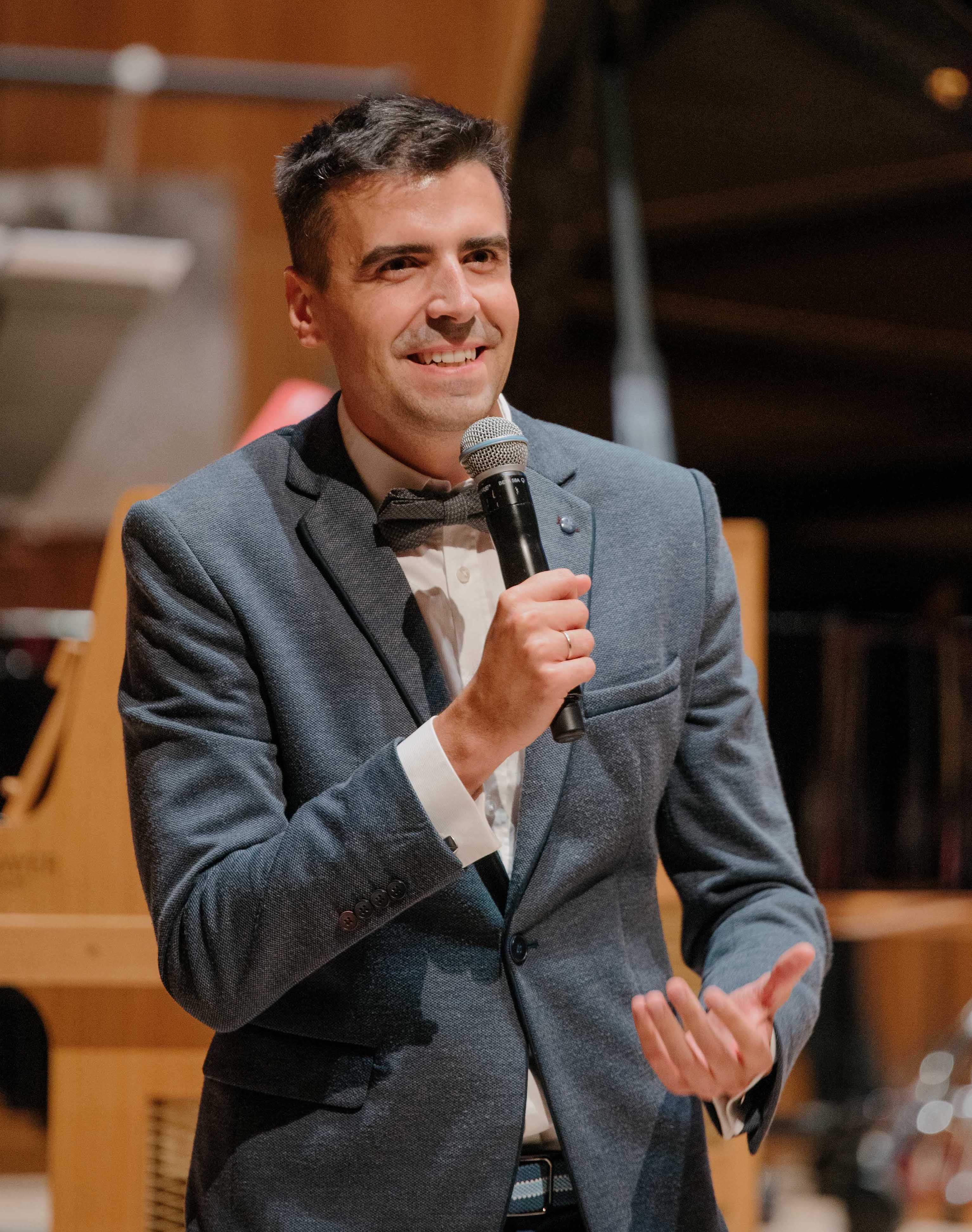 "But in other fields, I think we could do much better with the educational activities, and I think two or three concerts per festival is enough. This level and this size of the event is perfect but maybe we can add something, for example, [something] for young composers."
Pawlak highlights that there are still barriers to mainstream appreciation of game music, which is not appreciated on the same level as 'traditional' classical music or film soundtracks, for instance.
Despite proving its cultural relevance time and time again over the past decades, games still aren't taken as seriously as other art forms.
"From my experience, because we've been dealing with people who are running philharmonic halls and are providing 'serious' concerts with 'serious' music, and they don't know that much about video games, they think the main goal of video game music is to provide the background, so for them it means it's created only for the video game. And it's not art in its own right. That's what they think.
"It needs to be changed, definitely. Because in some particular soundtracks, it's definitely one of the best arts in music."
The appetite for game music has grown tremendously in the last few years though. When asked about the field's trajectory, Pawlak says he's seen a "huge and fast evolution," adding that every concert he organises is like "dreams coming true" for him. And despite the hardships, he's very proud of what's been accomplished since the inception of the Festival, which goes way beyond concerts.
"The funny thing is that at the beginning, years ago, we wrote our goals down on a piece of paper and I remember we had that dream that we wanted to create concerts, a festival, we wanted to have our own game music magazine printed, we wanted to have our own vinyl label. And we have all of this!
"We have a vinyl label, we printed one issue of our game music magazine, we have a festival. So it's funny because it was kind of a dream of teenagers and now we are doing all of this.
"So what's next? I don't know, I would like to provide really high quality concerts and the best prize is when you see those happy faces after concerts. I like to look around at people in the audience and when you see those emotions, I have a feeling that we did a good job."