How Misfits went from League of Legends minnows to the World Championship
Team manager Joe Elouassi on managing burnout, the Overwatch League, and esports becoming an Olympic event
For all the pressure Riot Games is under to change the way it handles League of Legends esports in Europe, the rise of Misfits has been a great advert for what's possible under the current format - not to mention for the European League Championship Series as an entertainment product.
Misfits was officially formed in May 2016, splintering off from former parent company Renegades after a competitive ruling against it by Riot Games. The team previously known as Renegades: Banditos had already qualified via the UK League of Legends Premiership to the EU Challenger Series, but was still a long way down the food chain with no guarantee of reaching the superior prize pools, exposure and commercial opportunities of the top-flight.
But Misfits battled to win promotion to the 2017 EU LCS, and it wasn't content making up the numbers. After coming in fourth in the Spring Playoffs, it built again in Summer with a shock semi-final victory over hot favourites Fnatic. A loss in the final to returning champions G2 esports meant that Misfits finished as runners-up in Paris, but by this time its meteoric rise had already been capped off with qualification for the League of Legends World Championships.
"There are many, many ways a team can fail. We just need to make sure none of that happens because of us"
"Us getting to Worlds was the goal from the very start of this team being created, and we reached that goal," Misfits manager Joe 'InnerFlame' Elouassi reflects to GamesIndustry.biz. "We still have improvements to make, and I really wouldn't want anyone else than the staff we have to oversee that."
Elouassi specifically praises head coach Hussain Moosvi, strategic coach Aleksi 'Hiiva' Kaikkonen, and head analyst Naser Al-Naqi for their work behind the scenes, and this crystallises the complexity and rigour of a modern esports organisation. As for his own role, Elouassi explains that his responsibilities as manager are to both the players and the business.
"There's no real average day for me," he says. "It's ever-changing, especially since I have to look after all the games in the organisation. Depending on what our staff are reporting to me, I might try and just be present for the players in person... Whether it's something related to their contracts, or we need to improve stuff in the house or do team activities together, it's very important that I have presence with all the teams."
Elouassi's role forces him to acknowledge the reality that "you only have a team as long as its contract," but within that period he will go to extraordinary lengths to keep players happy. He gives the example that, when Lee 'IgNar' Dong-geun was feeling homesick, Misfits decided to fly his family over for a week. "He's had a fantastic playoff run, so that was very fruitful, but those are not cheap decisions when it's from Korea."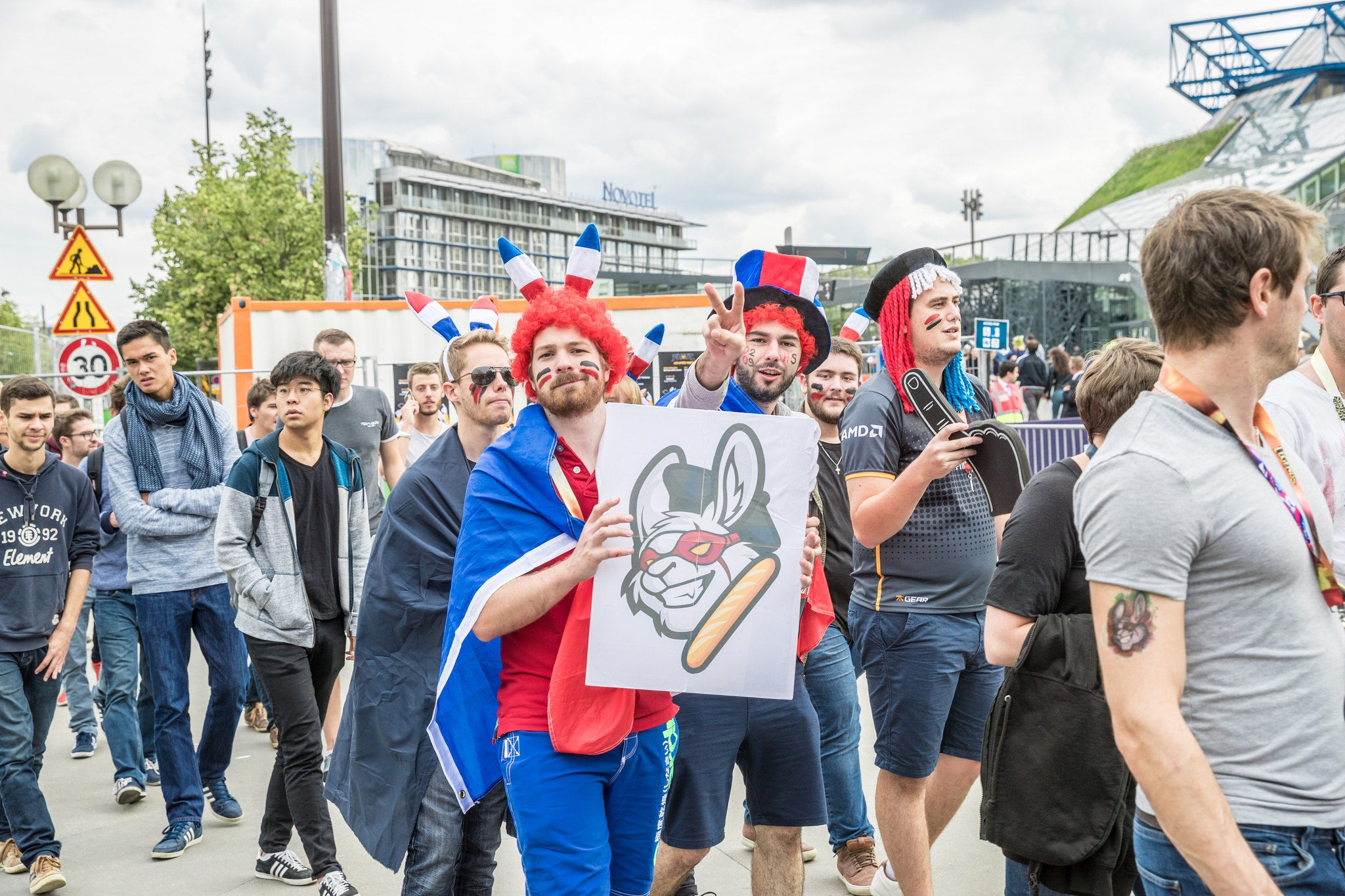 Another issue that Misfits is careful to monitor, and something the wider esports community is becoming more open about addressing, is the burnout caused by excessive play. One of Europe's highest profile players, Fnatic's Martin 'Rekkles' Larsson, has emphasised that, "having downtime is really important, because it's pretty much the only thing that gives you perspective on how you're doing and how you are in life. I just thought if I played 16 hours every day for a whole year, I'd be the best player. But I think these days that's one of the worst things you can do."
"Rest is very important, and I think players are starting to realise that more and more now," says Elouassi. "Especially since physical problems have arisen with the wrist, it's not only mental burnout but physical, too. Today, players are - and are still becoming - a lot more open-minded to us. We have a sports psychologist, who also does wrist physiotherapy and elbow stretches. All of our players have one-on-one sessions and we have team sessions. He works full-time almost every day."
"There are many, many ways a team can fail," he adds. "We just need to make sure none of that happens because of us."
"There are a lot of benefits to being in the Overwatch League,. We see opportunities straight away"
As pro gaming matures, it's easy to see the growing parallels between the way in which esports and traditional sport organisations are run. Indeed, the lines are blurred still further by a number of the latter investing in the former. Just one example of this would be German football club FC Schalke, which has its own League of Legends team competing in the EU LCS. In January, Misfits became part of this trend by receiving investment from NBA franchise Miami Heat - although Elouassi has found that the two industries remain miles apart.
"This isn't the first NBA team I've worked with," he says. "I was with Team Dignitas before and I worked with the Philadelphia 76ers, but it's not only amazing how differently things are run in traditional sports compared to esports, it's also amazing how differently things are run in between each of the traditional sports teams.
"What I love about the Heat is that everything in run in-house, everything is really authentic. Everything they've built, as one of the most popular teams in the NBA, is authentic and unique to them. It's fantastic for me to pick up some tricks from that. Also, they do our sales and merchandising, and some marketing as well, but they really let us take care of the esports side. We have great synergy, and there are many good things to come from working with them."
The fact that Misfits is an up-and-coming esports organisation with teams across multiple games will have been a big draw for Miami Heat. Misfits has teams competing in not only League of Legends, but also Counter-Strike: Global Offensive, Hearthstone, Vainglory, Super Smash Bros. and, most recently, Overwatch.
"We're always looking for other games," explains Elouassi. "We have to watch a lot, to not go blindly into something, and we need to do a lot of research. We're making decisions, whether that's a singular roster change, picking up a whole roster or a new member of staff. It really all takes a lot of time."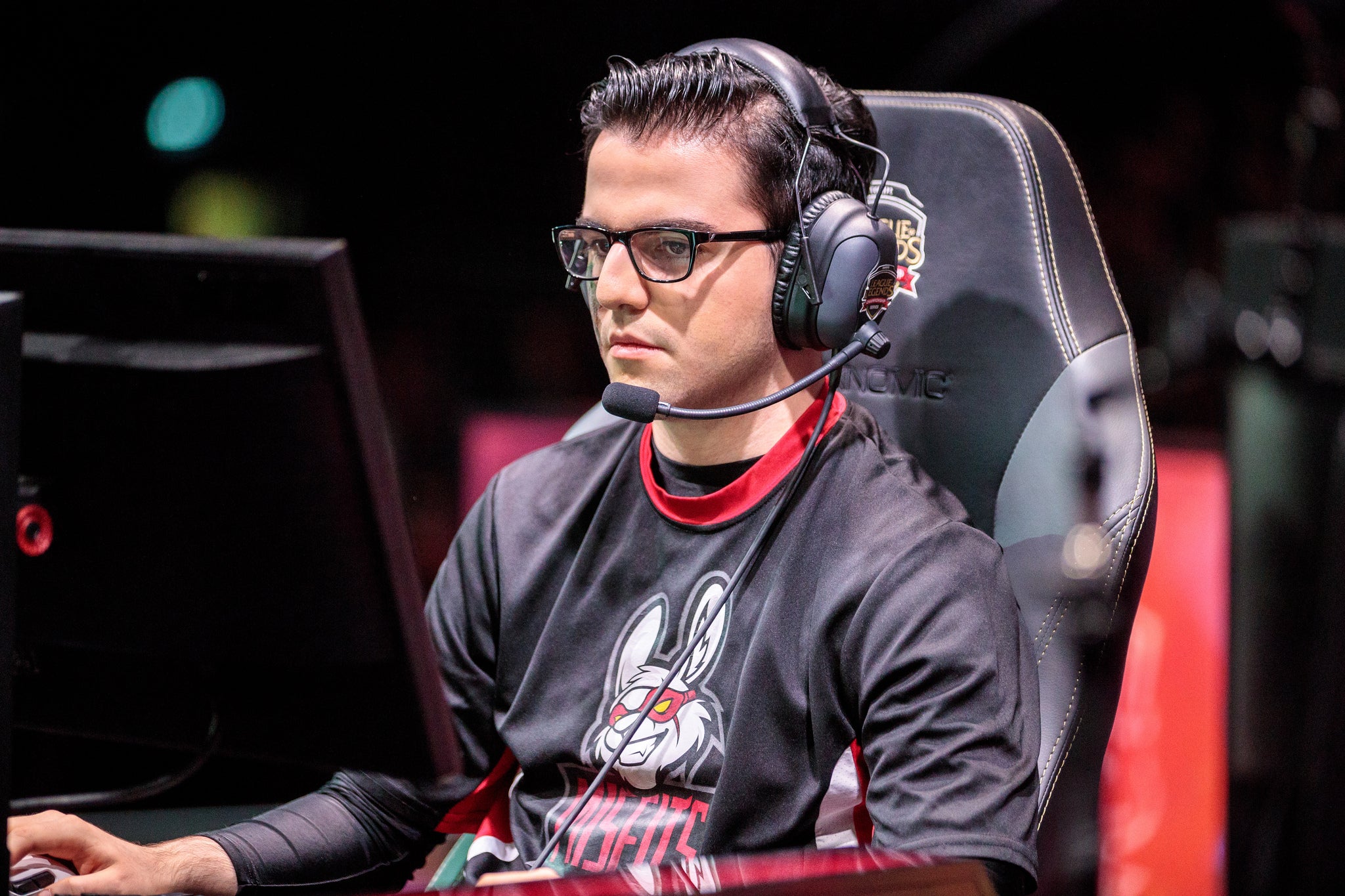 As such, Misfits owner Ben Spoont's decision to invest in Blizzard's Overwatch League with a franchised spot will not have been taken lightly. Blizzard has been keen to emphasise the stability of the league, with teams buying into permanent placements rather than being subject to promotion or relegation like in League of Legends' EU LCS. As in traditional sports, franchises are also based around specific cities or regions.
"There are a lot of benefits to being in there," enthuses Elouassi. "We see opportunities straight away. Also, you have to consider that we are the biggest team based in Florida, so the opportunity to grow a local fan base is something very attractive to us. One of [the benefits] is how cooperative Blizzard have been. They've been very transparent, which is a concern we had. So far it's been fantastic."
"There are so many games that get, frankly, more viewership than some of the sporting events at the Olympics"
On top of the stability of its permanent league placements, Blizzard has offered further incentives for teams by pledging $3.5 million in total bonuses in the Overwatch League's first season, and a minimum player salary of $50,000 per year.
"We, as an organisation, are very supportive of players' rights," states Elouassi. "Anything that will further make the players that we have happy, we welcome. What Blizzard is doing is fantastic, with stuff like required health insurance and 401(k) [pension plan]. It's something we've been moving towards anyway, employing our players in the States. It's something we do for the rules here in Europe, too."
But despite the organisation being based in the US, there's a strong British spine running through Misfits and its European League of Legends team. Elouassi himself hails from the UK, while on the playing side, Nubar 'Maxlore' Sarafian and Barney 'Alphari' Morris will be the first British pros to play in the World Championships since 2015. However, while esports will be part of the 2022 Asian Games and have been mooted for inclusion at the 2024 Olympics in Paris, the chances of Misfits players representing their countries at Olympic level appear to have taken a major knock in recent weeks.
"We want to promote non-discrimination, non-violence, and peace among people," said International Olympic Committee president Thomas Bach. "This doesn't match with video games, which are about violence, explosions, and killing. And there were have to draw a clear line." League of Legends and Overwatch would appear to both fall foul of this judgement.
"I would love to represent the UK, and the Olympics is a big deal to anyone on this planet, so of course I'm disappointed," admits Elouassi. "Esports is ever-evolving. With this generation it resonates, and it's ever-growing as the people who are accepting of it get older. There are so many games that get, frankly, more viewership than some of the sporting events at the Olympics. I think there are too many ups to naively make a comment like that.
"In time, it could be a possibility. There's a lot more from a government perspective [that could be done], not only in the UK but everywhere. If you represent the UK in the Olympics, you get a budget from the government. We - Team GB, I guess - would welcome that. I would personally love to run a project like that, and I know many others who would, and I know many players who'd love to represent the UK as well."
It's a sign that the battle for esports legitimacy has yet to be fully won, but Bach's statements feel more like a throwback than an accurate barometer of public opinion at this stage. Things have grown incredibly quickly for esports, League of Legends and Misfits, and only fool would think it possible to stem the tide now.