How is the pandemic impacting venture capital?
Galaxy Interactive is still getting deals done in spite of everything; managing partner Sam Englebardt shares what he sees happening as VC and entrepreneurs adjust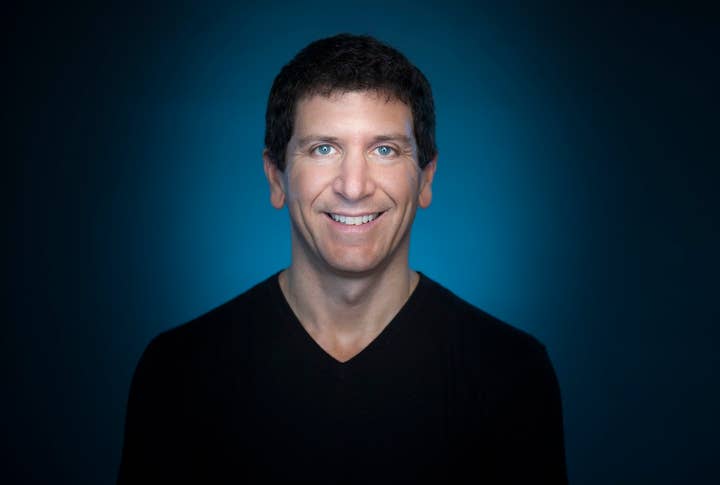 Galaxy Interactive today announced its $6.8 million Series A investment in mobile sandbox MMO developer Dazzle Rocks. It is the sixth such investment in a gaming start-up the venture capital firm has announced this year. Five of those announcements have been made after the World Health Organization declared COVID-19 a pandemic on March 11.
Speaking with GamesIndustry.biz, Galaxy Interactive managing partner Sam Englebardt acknowledges that for all the disruption, the pandemic hasn't brought the firm's business to a stand-still.
"We're very much open for business," he says. "I do think the reality of the world we're in now is a day-by-day situation, and anybody that tells you otherwise is fooling themselves. We have a lot of dry capital to invest, and I think great businesses are built in difficult times."
As COVID-19 was first unfolding in headlines, Englebardt said the priority for himself (and most venture capitalists, he believes) was simply to check in with his portfolio companies and ensure they had what they needed to get by. After that, he turned his attention to the companies that were in discussions to join Galaxy's portfolio.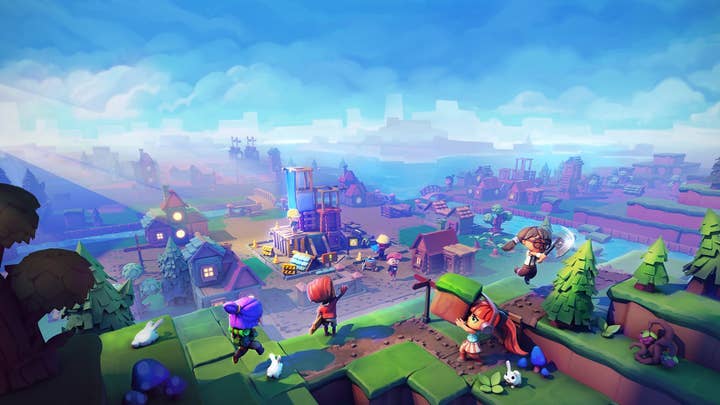 "We took a position as a firm and a fund that any deals where we'd signed term sheets and made commitments to founders prior to the world blowing up, we were going to honor and close and get those done," he says. "So I've spent a lot of time in the last weeks just making sure the deals we substantially started, we were still able to do."
So what about new deals? Englebardt wants to keep making investments, but he admits those deals are just harder to do now.
"I don't think there are so many opportunities that are so compelling that it's not worth waiting a beat"
"Venture is such a people-driven business," he says. "You're partnering in a lot of cases with entrepreneurs for years and years. And we're all kind of learning how you do that in a world where you're meeting people by phone or video conference. You're not able to sit in a room with them and read their body language, or have a meal or a drink with them and just get to know them."
Beyond the logistical challenges this presents, the uncertainty of the pandemic adds another layer of complication.
As Englebardt explains, "The bar is undoubtedly higher now than it was a month ago in terms of checking the box to say, 'Is this a business I want to build today? Is this a team I want to back today?' Because in most cases, there's value to taking a breath and seeing what happens over the next few months. I don't think there are so many opportunities that are so compelling that it's not worth waiting a beat.
"I don't want to speak for anybody but myself, but it's hard to imagine that everybody isn't somewhat more conservative. Wherever on the spectrum you fall, I think there's got to be near-universal agreement that there's more risk than there was before. Then I think it's just a question of, 'Are you one of these people that believes this thing clears up again in a few months, or is it a more protracted situation than that?'"
While Englebardt believes entrepreneurs should expect that capital is going to be harder to come by for a while, the wheels haven't stopped turning entirely. He notes that a lot of venture investors have funds that are largely uninvested still and they will need to find new businesses to back.
And even though some of the early indicators are that people have been spending more on gaming since the pandemic was declared, Englebardt says it's hard to say for certain what numbers from March mean as far as consumer behavior going forward. Venture capitalists will likely have greater confidence about whether the surges and shortfalls reported across various industries will turn into longer-term trends after seeing the data from April and beyond.
"[W]e're already starting to see data that suggests these businesses could really be on the clear winning side of what's going on here"
"I believe there are businesses that are not coming back from this, but in the world I live in, interactive content, technology, gaming in particular -- but also in home fitness and other things -- there are a lot of industries that we're already starting to see data that suggests these businesses could really be on the clear winning side of what's going on here," Englebardt says.
"That will be interesting, because when you have a little more time and a little more data, I think people are going to walk in and say, 'I know that there's a global pandemic going on, but my business is really set up to perform really well in this situation... and here's the data that shows it.' And in those situations, I think you're going to see investors who look at the data, think about the business, form a thesis around it, and choose to invest aggressively."
Englebardt notes that the supply of capital has probably gone down in light of all this, and with fewer potential investors to court and an uncertain business environment, entrepreneurs may find that valuations are going to go down a bit.
Prior to the pandemic, a seed stage business might have been hoping to raise several rounds of capital in quick succession, Englebardt says, rapidly building valuation at each step. But with uncertainty about how the crisis will impact the market and make funding more difficult to come by in general, entrepreneurs may not want to be passing the hat so often. Instead, he expects companies to be more likely to try to combine their Series A and Series B funding rounds, getting more certainty in investment but settling for a lower valuation.
In fact, Englebardt believes investors like him will probably insist on it, saying, "We need to see that we're not capitalizing a business that is going to be in need of more capital and fundraising in a totally uncertain environment.
"Our general policy at Galaxy Interactive has been to only invest in rounds in companies that have substantial runway anyway. I didn't see COVID coming, but the fundraising climate looked frothy and I felt like with companies we were backing over the last six months or eight months, I just wanted to make sure they had capital to operate."
Englebardt believes gaming is "very well positioned for even the worst that this pandemic can throw at us." And while there are no proper comparison points for investing in a pandemic, he notes that during the global economic downturn of 2008, there were still plenty of successful entrepreneurial businesses being established. He hopes the same will be said of this era, and that Galaxy Interactive will play a part in that.
"I want to meet and talk with great entrepreneurs through all environments, and certainly in this one. As long as everybody shows up with a realistic, reasonable perspective on where we are, we're definitely looking to build businesses through this environment."