How FIFA's The Journey revolutionised EA's approach to diversity
Senior designer Katie Scott devised a framework to assess FIFA's story mode that is now used in the creation of games across the company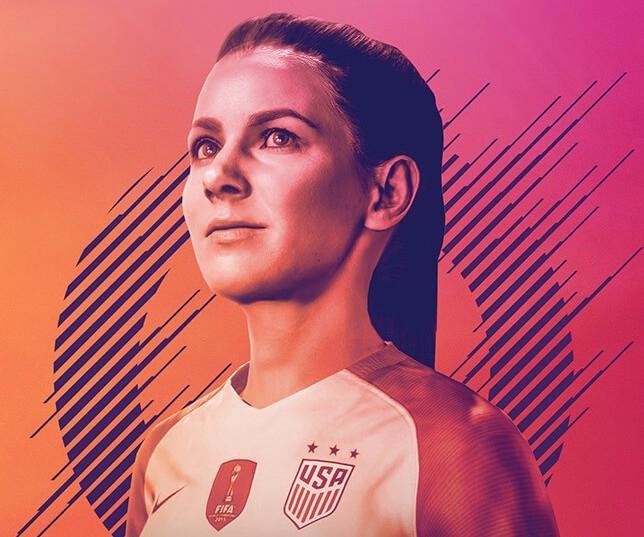 When Katie Scott considered joining the FIFA development team at Electronic Arts, she first reckoned with a difficult truth.
"I didn't believe I could work on FIFA if I thought it was impossible that a woman could be on the cover of the game one day," she said at Gamelab today, in response to a question about when the iconic series might feature, for example, one of the stars of the FIFA Women's World Cup on the front of the box.
The fact that Scott has been working on FIFA as a senior designer for more than four years suggests that she did indeed believe that the game will one day have a female cover star. But that will be a later stage in a process that Scott was integral in starting, and that marks out FIFA as one of the most diverse and inclusive IPs in the AAA games industry.
It wasn't always so. Scott joined the FIFA team in 2015 to be the lead technical designer on a new mode for FIFA 17 called The Journey, which would let players live out the story of wannabe superstar footballer Alex Hunter.
"We thought that football is the most diverse sport on the planet, and we wanted to be true to that"
"When we made The Journey, we wanted to make a story that was diverse," Scott said. "It wasn't because we had a moral high ground, or that we had any business goals in mind, or anything like that. We just thought that football is the most diverse sport on the planet, and we wanted to be true to that."
Scott and the rest of the team believed they had done a fine job. Alex himself was from a biracial family, the cast featured many strong female characters, and its cast represented myriad cultures and ethnicities.
"Something like 95% of our scenes had someone we considered underrepresented in video games," she said. "We were doing great."
That bubble of satisfaction was burst by a visit to the studio by Julie Ann Crommett, the VP of multicultural engagement at Disney Pixar. Crommett spoke for 40-minutes about the broad idea that, "if you do not know what's wrong with your product then you cannot fix it" -- a seemingly obvious statement, the implications of which were anything but.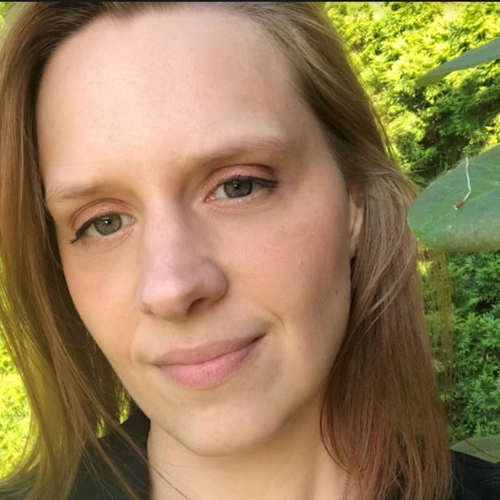 Crommett gave the example of an episode of Grey's Anatomy, which starred a female lead character and was directed by a woman. On closer inspection after it aired, however, it was discovered that there was not a single female background character anywhere to be seen. A show made by and starring a woman was entirely bereft of a female presence outside of that.
"I went back to my desk and I was like, 'We probably did a great job on FIFA, but did we? Do we even know? Can we define the quality of our diversity inclusion in FIFA?"
Scott was eager to find a way to quantify the work that EA had done on The Journey, and in doing so define whether The Journey truly was as diverse and inclusive as they believed. She arrived at three questions, which would serve as a framework to assess the game:
How often do we tell the stories of under-represented people?
If we're putting underrepresented people in our game, how do we make sure that they're portrayed authentically?
Are we imparting unconscious bias into what we're doing?
Scott looked through all 225 minutes of The Journey's story content, and applied those questions to what she saw. It turned out that the team had done well in certain areas; The Journey's inclusion of different ethnicities was very strong, as were its depictions of various forms of privilege.
"There were so many areas we were not doing okay with women in our game"
"But I also identified some pretty big opportunities, and as much as I thought we were doing okay with women in our game, there were so many areas we were not doing okay with women in our game," Scott continued. "Many of our women were overly masculine, and I could also detect that their art, animation... didn't seem to have the same resources put to them that the male characters did.
"I also uncovered a couple of really key fixes that we could do right away... For example, we had a scene that took place at a Women's National Team match, and just like Grey's Anatomy, there was not a single female character in the background."
The findings of her "diversity assessment" were sent to eight people, and it quickly took on a life of its own. The document was passed around EA on a wave of interest and excitement, eventually landing on the desk of the company's CEO, Andrew Wilson, who offered his full support to implement the findings in the game.
"Suddenly, on FIFA, we were talking about diversity and inclusion as part of our process, in the same breath that we would talk about our budget, our scope, our time, our technology," Scott said.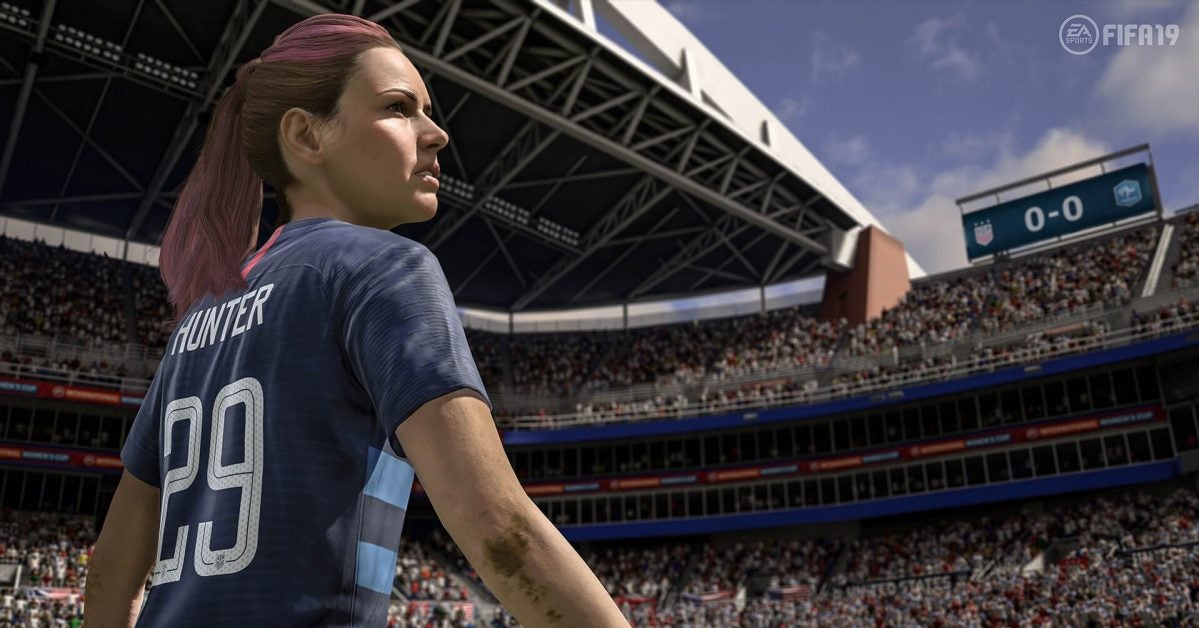 The result was a new playable hero for FIFA 19: Kim Hunter, the first female lead character in a "sports narrative video game." Scott's question framework was used to redefine what The Journey would be in the game, to define Kim as a character, and to guide EA's approach to the other characters in the story.
Scott has the example of Kim's friendship with Alex Morgan, a real-world football star who appears in The Journey in much the same way that Cristiano Ronaldo did the year before. Initially, Alex was written as a "motherly character" for the 16 year-old Kim, when it was far more likely that she would be a surrogate sister. That dynamic, along with much else that had already been laid down for The Journey, was rewritten.
EA also devised new character mechanics for Kim, ditching the original plan to just use the same ones that underpinned Alex -- "they didn't make sense for her," Scott said. They also gave every single female character a new art, animation and wardrobe to make them feel more authentic.
"Suddenly, we were talking about diversity and inclusion as part of our process, in the same breath that we would talk about our budget"
"I mean we spent our entire cinematic animation budget on animation for women," Scott added. "Because we had a massive library of male animations -- it was something like 18,000 clips -- and our women's animation library for cinematics was 1,000 clips. It completely dwarfed it.
"Quite often we would run out of animation, and we would put a male clip on a woman. And you could tell, because she would walk like a cowboy."
FIFA 19 ended up with "amazing female characters" as a consequence, and this caught the notice of EA's management. The company decided that the conversation about diversity was "the most important" one they were having internally, and it pledged to use the FIFA question framework on every single game at EA, if possible. Scott was invited to join a group called the "Inclusion Council" with about a dozen devs from around the company, all of whom were passionate about this push for inclusion and diversity.
"Now we use these questions company-wide, we have over 12 games in the programme that are being assessed through the lens of diversity inclusion," Scott said, not least of which will be FIFA 20, which has a character creation system that was "completely redesigned" with those values in mind.
"I wanted to make it easy for everyone to create a character that they can relate to very quickly within FIFA," she said.
When asked if the FIFA games had any noticeable uplift in sales, Scott replied that, if commercial performance had seemed like a useful metric at first, that feeling subsided over time.
"As time went on, we kinda just didn't care about that. We weren't looking to boost our numbers and sales. We weren't looking to say, 'We have so many million users who are male, could we add three more if we put women into the game?'
"I think we were a lot more interested in doing the right thing, and doing an interesting thing, to make our product better."
GamesIndustry.biz is a media partner of Gamelab 2019. We attended the event with assistance from the organiser.