Horizon: Forbidden West takes No.1 back | UK Boxed Charts
Hardware bundles also benefited Gran Turismo 7 this week, while price cuts boosted the PS5 versions of Battlefield 2042 and Demon's Souls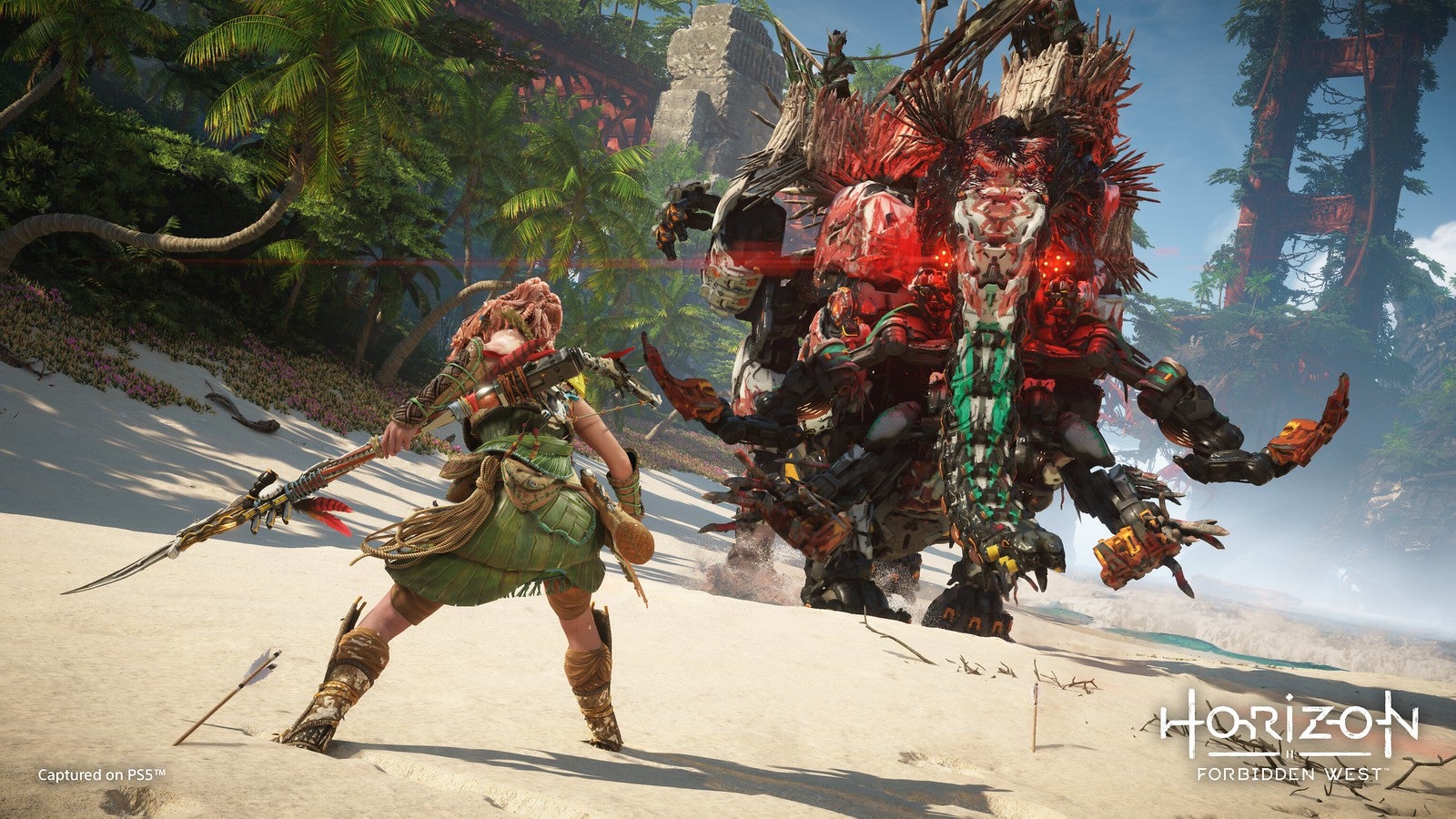 Horizon: Forbidden West is back at the top of the UK physical charts.
After Xenoblade Chronicles 3's No.1 debut last week, becoming the biggest launch in the Xeno series so far, the title had to settle for No.10 this week, with sales down 83% week-on-week.
Horizon: Forbidden West has recently been boosted by hardware bundles. And while sales for Sony's hit were down 25% week-on-week, it was enough to reclaim No.1.
PS5 bundles also benefited Gran Turismo 7 this week, which climbed from No.13 to No.5 following a 32% increase in sales.
Promotions on PS5 versions of Battlefield 2042 and Demon's Souls also helped both titles to re-enter the charts, respectively at No. 24 and No.13.
There wasn't any new entry in the charts this week.
Here is the GfK UK Boxed Top Ten for the week ending August 6:
| Last Week | This Week | Title |
| --- | --- | --- |
| 2 | 1 | Horizon: Forbidden West |
| 4 | 2 | Nintendo Switch Sports |
| 3 | 3 | Lego Star Wars: The Skywalker Saga |
| 5 | 4 | Mario Kart 8 Deluxe |
| 13 | 5 | Gran Turismo 7 |
| 7 | 6 | Minecraft |
| 6 | 7 | F1 22 |
| 11 | 8 | Pokémon Legends: Arceus |
| 9 | 9 | Animal Crossing: New Horizons |
| 1 | 10 | Xenoblade Chronicles 3 |