Hogwarts Legacy scores second week at No.1 | UK Boxed Charts
Boxed retail sales down 66% in its second week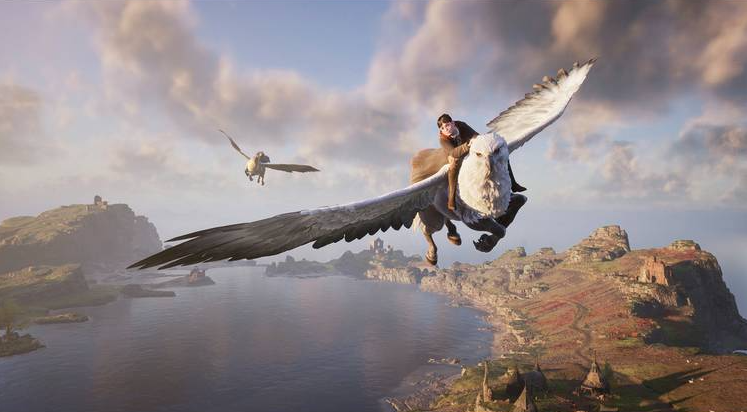 Hogwarts Legacy has held No.1 in the UK boxed charts, despite a drop in sales of 66% in its second week.
This is according to the GfK retail data. It's actually a relatively modest drop for a big game in its second week. Hogwarts Legacy had a very strong lauch weekend, and is comfortably the fastest-selling Harry Potter game. When the digital data arrived at the end of last week, it revealed that Hogwarts Legacy's launch was 88% bigger in the UK than the launch of last year's Elden Ring. Outside of Call of Duty and FIFA, it is the fastest-selling video game since Red Dead Redemption 2.
The digital data for its second week will be available later. With the PS5, Xbox One and Nintendo Switch versions of the game due to arrive later in the year, it's likely the title will continue to appear in the charts all year.
The highest charting new release in Theatrhythm: Final Bar Line, which debuts at No.16, just ahead of Tales of Symphonia: Remastered at No.17. EA's new IP Wild Hearts makes the physical retail charts at No.26, and Wanted: Dead by 110 Industries is at No.34.
Elsewhere, FIFA 23 (No.2, with sales down 13%) and God of War Ragnarok (No.3 with sales down 33%) switch places. God of War charts performance is somewhat dependent on PS5 stock levels, as it is included in a PS5 hardware bundle.
Mario Kart 8: Deluxe holds firm at No.4 with an 18% sales increase week-on-week, while Call of Duty: Modern Warfare 2 rises one place to No.5 with a 7% sales dip.
Here is the GfK UK Boxed Top Ten for the week ending February 18, 2023:
| Last Week | This Week | Title |
| --- | --- | --- |
| New Entry | 1 | Hogwarts Legacy |
| 3 | 2 | FIFA 23 |
| 2 | 3 | God of War Ragnarok |
| 4 | 4 | Mario Kart 8: Deluxe |
| 6 | 5 | Call of Duty: Modern Warfare 2 |
| 9 | 6 | Minecraft (Switch) |
| 11 | 7 | Grand Theft Auto 5 |
| 8 | 8 | Nintendo Switch Sports |
| 5 | 9 | Animal Crossing: New Horizons |
| 16 | 10 | Splatoon 3 |