Hirai responds to Nvidia's new handheld
Sony CEO warns chip maker that console hardware is a tough market to crack, says Vita selling on the low end of expectations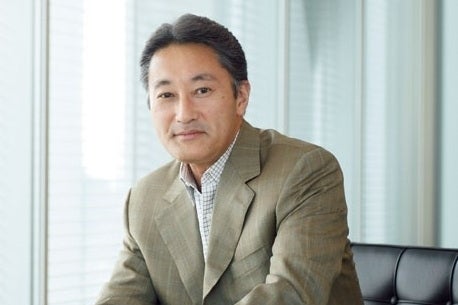 Sony is welcoming Nvidia into the world of handheld gaming with a bit of mild skepticism. The Wall Street Journal reported on CEO Kaz Hirai's reaction to Nvidia's Project Shield reveal in a post-CES keynote media scrum last night.
According to the paper, Hirai said it's too early to tell how Nvidia will do. However, he noted the industry's history doesn't lack for examples of companies that tried unsuccessfully to establish themselves in the market, saying, "It's not an easy business to get into."
Sony has had enough difficulties in the handheld market without needing to worry about a new competitor. When asked about PlayStation Vita sales, Hirai said they were "on the low end of what we expected." However, he noted some industry-watchers were similarly down on the PlayStation 3 at the same point in its lifespan, and that it can be 5-10 years before a system's success can be properly evaluated.
Hirai's assessment is essentially unchanged from August, when he told Reuters that Vita "is pretty much along where we would expect it to be, maybe trending behind in certain territories."