Hirai refocuses Sony on games and mobile
New president and CEO unveils One Sony plan at strategy presentation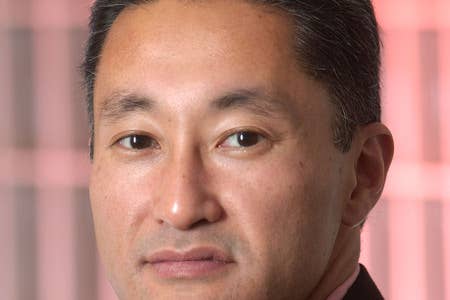 In his first official outing as president and CEO, Kaz Hirai has refocused Sony on gaming and confirmed the 10,000 lay offs reported earlier this week.
Hirai was keen to push the One Sony, One Management plan, which would see the company focusing on mobile, digital imaging and its games software and hardware.
"By growing these three businesses, Sony aims to generate approximately 70 per cent of total sales and 85 per cent of operating income for the entire electronics business from these categories by FY14 [2013/2014]," said Sony in an official statement following the presentation.
Sony hopes to generate ¥1 trillion (£7.74 billion) in game business sales and an operating income margin of 8 per cent by FY14, and reported its current hardware sales as profitable.
"Sony continues to deliver exhilarating entertainment experiences through PlayStation 3, PlayStation Vita, and its unique combination of hardware, software, PlayStation Network (PSN) and range of accessories and peripherals."
"These will form the foundations on which Sony will target further sales and profit expansion in the game business.
The statement promised more investment and technology development for the sector, with more downloadable games and subscription services and building on its PlayStation Suite brand.
On a less positive note the statement also confirmed that by March 2013 the company would cut 10,000 employees, across the company and its subsidiaries.
"This includes employees expected to transfer outside the Sony Group as part of the sale of businesses and other realignments resulting from business portfolio optimisation. Sony anticipates that many of these businesses will have future growth opportunities outside the Sony Group, and Sony will consider various measures to secure continuity of employment for employees at their new destinations."