Hide&Seek adds NY office, new development director
New studio to be headed up by Margaret Robertson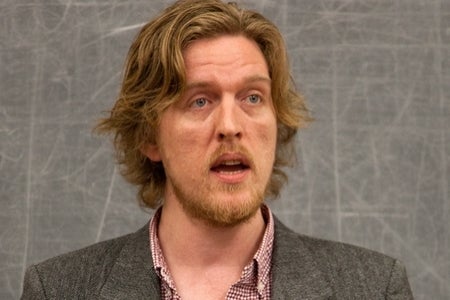 London game developer Hide&Seek is set to expand with a new office in New York, and has hired Mark Sorrell as development director.
"New York has always had a rich gaming culture, so it is a very natural step for us to set up an office there," said Margaret Robertson, who will be the new studio's director.
"We are excited about all the new commissions and collaborations we are working on on in the USA as well as in London as Hide&Seek continues to develop across international borders."
Sorrell replaces Margaret as development director.
"I'm excited to be joining Hide&Seek as Development Director," he said.
"What Hide&Seek do so brilliantly is apply game design beyond the confines of the gaming industry and into cultural and public spaces. Building on my work in TV, I'm genuinely excited to be working with a game studio to create all manner of exciting new IPs and projects."
Sorrell was perviously game director as Somethin's Else, a role he began in Januray, and previously spent over three and a half year as head of games at Screenpop. He has also worked with Sky Television, On Media and Play To Win.
"We're absolutely thrilled to have Mark Sorrell on board," added company founder Alex Fleetwood.
"He brings invaluable commercial experience to Hide&Seek at a particularly exciting time for us, as we launch our office New York. He will be working closely with myself and Margaret both in the UK and US as Hide&Seek expands into a more international arena."