Hi-Rez founder addresses "misinformed" critics
Erez Goren details losses incurred from development of Global Agenda and Tribes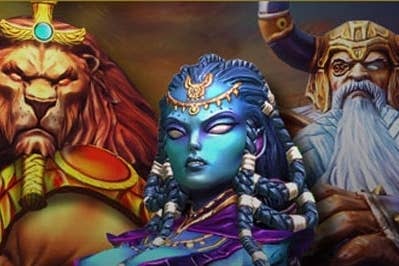 Hi-Rez Studios co-founder Erez Goren has taken to Reddit to address what he believes are "misinformed conclusions" about the company and its products.
In a strikingly candid post, Goren detailed the performance of the company's first two projects: Global Agenda and Tribes: Ascend, both free-to-play online shooters.
According to Goren, both games were financial failures, costing more to operate than they made in revenue as players steadily deserted them. Goren estimates that Hi-Rez spent $30 million in funding on development, and made only $10 million in sales.
"The first and most important thing to note is that most games fail...some games break even, and a tiny number of games are very successful," Goren wrote. "That's the nature of the gaming industry. So for every WoW, LoL, CoD, and TF2 there are hundreds of games that are dead."
However, the company's latest project, Smite, seems to mark a turnaround in its fortunes. It is still in open beta, but Goren claims that its audience is growing every month and it is turning a profit. More importantly, Hi-Rez has signed a publishing deal for Smite with Tencent - something it struggled to achieve with its other games.