Heroes of Newerth and its team acquired by Garena Online
Frostburn Studios established to continue operation and development of S2 Games' MOBA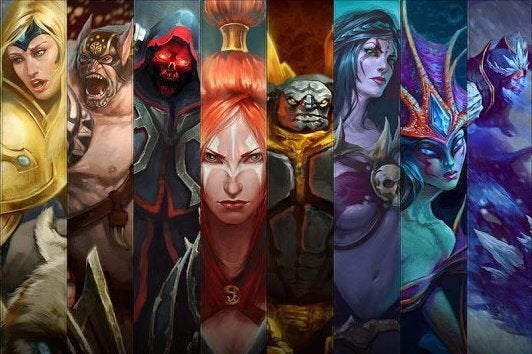 Heroes of Newerth and its entire development team have been acquired by Garena Online, the company that has published the game in Southeast Asia and the Russian Commonwealth since 2011
The game was originally developed by S2 Games and launched in 2010, making it one of the first commercial MOBAs to be released after Riot Games' League of Legends. It now has more than 30 million registered players, and Garena Online is confident that it can take the game forward.
To do so, it has established a new developer, Frostburn Studios, which will absorb Heroes of Newerth's entire team. Based in Kalamazoo, Michigan, Frostburn will be led by Brad "Konran" Bower, who was previously Director of iGames at S2.
"After working with Garena and witnessing the success we had in Southeast Asia, I couldn't be more confident in Heroes of Newerth's future," said Marc DeForst, CEO of S2 Games, in a statement.
"Heroes of Newerth will always have a special place in my heart and I know the dedicated staff at Frostburn Studios will continue to give the game the love and passion it deserves."
And that was the message put straight to the game's community by Brad Bower, who reiterated that Garena "truly loves" the game and is dedicated to making it bigger, more balanced, and more successful.
"I can frankly say this is the most excited I have been for HoN since I joined the team back in 2009," he said in a post on the game's Facebook page. "At Frostburn Studios, we have the opportunity and resources to change the status quo, which is exactly what the team strives to do."