Hello Games back up after the flood
No Man's Sky developer recovering from Christmas Eve setback, says procedural game won't be delayed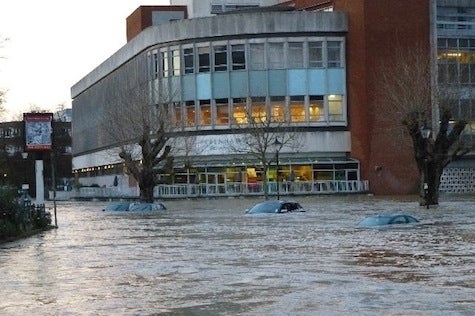 It took a few weeks, but Hello Games is back up and running after a Christmas Eve flood destroyed the Guildford-based studio. In a post on the studio's website, managing director Sean Murray provided an update on the flooding and the studio's efforts to cope.
"We lost all our PCs, laptops, equipment, furniture, dev-kits, work in the blink of an eye, and our insurer (and those of those around us) seem like we won't be covered, or at least responsibility is unclear," Murray said. "I don't want to say out loud the value of what we lost, it's horrible. It would probably fund a small game."
The team members have since resumed working, either from home or at a new temporary location Murray described as "cramped." It's currently undetermined whether Hello Games will rebuild the old office or find a new permanent home elsewhere.
"It's obviously horrible, but it's all part of our little indie journey," Murray said. "Like this week not only did we have to build a new network, electrics, servers, new furniture and a dozen new PCs, but we had to build a half dozen new Macs, Linux machines and source all the Apple devices because last week we released both Joe Danger Infinity for iOS and Joe Danger PC, Mac and Linux in the Humble Indie Bundle X. We didn't finish them til hours before, and then everyone collapsed in a heap."
As for No Man's Sky, Murray insisted the flood will not cause the game to be delayed, though it had no announced release date to start with.