Heavenly Sword art director returns to Ninja Theory
Hugues Giboire replaces departed Stuart Adcock, still looking for a Senior Character Artist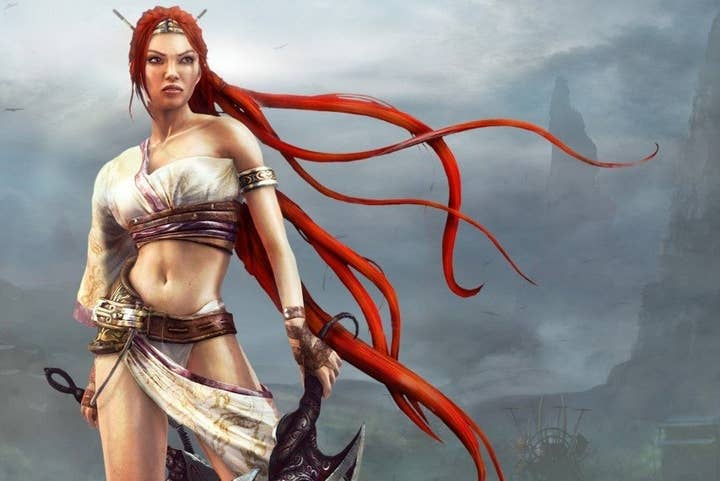 Ninja Theory has welcomed back Heavenly Sword Art Director Hugues Giboire, who will fill the same role on its upcoming project, Hellblade.
Giboire was a key part of the Ninja Theory team during some of its peak years, starting in November 2001 and leaving to become a Senior Artist at Digital Extremes in September 2006.
He returns to the fold to fill one of two gaps left by departed Hellblade team members: art director Stuart Adcock and senior character artist Claire Bustin. Both left the company within the last month to, "pursue careers outside of games."
Ninja Theory's statement on the departures emphasised the adverse impact that losing staff in the middle of a project can have, especially on a 13-person team like that working on Hellblade. There is the difficulty of transferring knowledge, the loss of personal vision, and the way it can damage collective confidence.
"But with the loss of people also comes new opportunity, fresh ways of thinking and different ideas," the statement read. "Just as the loss of a team member can be a blow, finding an excellent replacement can be a boost.
"In the case of art leadership, we have welcomed back returning Ninja Hugues Giboire. Hugues rejoins Ninja Theory after several years having previously been Art Director on Heavenly Sword. In the case of Character Art, our search for a new Character Artist continues."
With Hellblade, Ninja Theory is experimenting with a new, more streamlined production model that could be more sustainable than the high-costs and low-margins of games like Heavenly Sword and Enslaved. Indeed, the UK-based developer has estimated that it will turn a profit after just 300,000 sales.