Hawken publisher raises $18 million in funding
Meteor Publishing closes a second round of funding ahead of Hawken's launch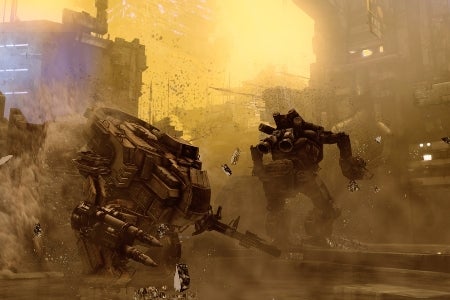 Meteor Publishing has raised $18 million in its second round funding, bringing the company to a total of $28.5 million across both rounds. This round included funding from existing backers like FirstMark Capital and Benchmark Capital, and new backers like Rustic Canyon Ventures and Chinese firm KongZhong.
Rustic Canyon Ventures and Kongzhong are new to Meteor, but not new to the game industry. Rustic previously invested in Trion Worlds, while KongZhong launched Wargaming.net World of Tanks in China and recently acquired a license to do the same for Hawken.
"We are doubling down with the launch of Hawken and we have put another title into product," Meteor CEO Mark Long told GamesBeat in an interview. "We are also gathering a war chest to acquire another title that could be on the same quality level as Hawken."
"A year ago, we didn't even know if this was going to work," Long explained. "Trying to run dedicated servers on an Amazon Elastic Compute Cloud (Amazon's data center outsourcing service) was something nobody had tried before. Early on, we tested it to see if it would work. As we move into it, it works better than we could have hoped for."
Hawken, developed by the California-based Adhesive Games, is scheduled for release on December 12, 2012.