Hawken's virtual payments coming from Live Gamer
You can buy virtual robot bits in 49 global currencies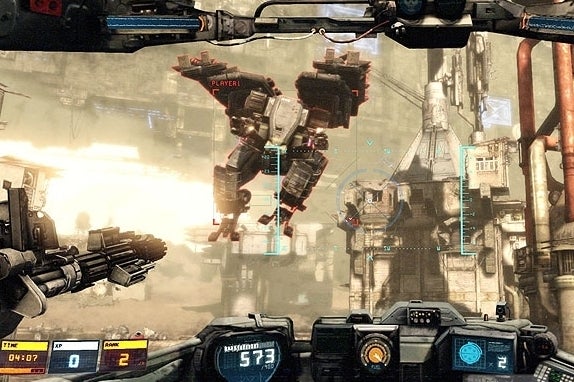 Monetization firm Live Gamer has signed on to handle the virtual economy and monetization of Meteor Entertainment's free-to-play big robot shooter, Hawken. LiveGamer brings 27 payment methods in 49 global currencies to Hawken, allowing gamers to use credit cards, debit cards, or even text-message billing to buy new weapons for their mechs. LiveGamer president Andrew Schneider told VentureBeat that the partnership is a testament to his company's growth.
"It's indicative of the projects we've been working on for the past year in growing our global payments capability," said Schneider. "We can deal with the more complicated issues around payments, from start to finish. These relationships are thrilling for us, and they keep us busy."
Other Live Gamer clients include Gree, Electronic Arts, Take-Two Interactive, and Sony Online Entertainment.
"Live Gamer is the trusted industry solution and their global reach made them the obvious partner for our Hawken open beta event," said Meteor Entertainment CEO Mark Long. "Using their platform we were able to add robust features and functionality as well as payment coverage on a global scale in a short timeframe."
Hawken is being developed by Adhesive Games, with a global open beta scheduled to begin two days from now on December 12, 2012.