Hawken adds Oculus Rift support at launch
Strap on your virtual reality headset and drive a huge mech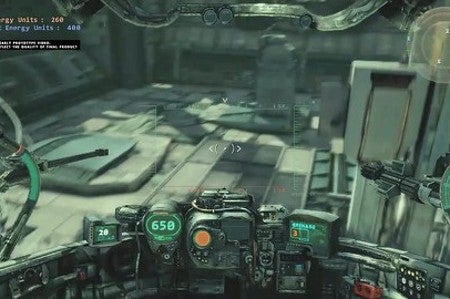 Meteor Entertainment and Oculus have announced that the upcoming free-to-play first-person mech shooter Hawken will launch with support for the Oculus Rift headset. The Unreal Engine-powered title is being developed by Adhesive Games and published by Meteor on PC with an expected release date of December 12, 2012.
"First-person is the most satisfying genre for virtual reality because you need to feel like you're present in the world," Meteor Entertainment CEO Mark Long told Forbes. "Hawken is perfect for Oculus because its environments are well-suited for the level of visual density and distances you're looking it. The shapes that are close and far away lend themselves well to 3D. When you're in a typical first-person shooter, you're a slave to the direction your weapon is pointing, which is unnatural. Being in a Mech, this offers a more realistic virtual reality experience."
"We want to integrate Hawken into Oculus with a special version of the game engine through the HMD through post-processing of the point-of-view," he added. "With Unreal we can dynamically change the point-of-view and make sure that the latency is as low as possible for the viewers to eliminate motion sickness. We're going to build out a cockpit that players can buy so they can see the inside of the Mech with Oculus for a more immersive gameplay experience."
The Kickstarter for the Oculus Rift headset is still ongoing with four days left in its funding drive.