Hasbro buys majority stake in Backflip
Toy maker pays $112 million for 70% of mobile studio behind DragonVale, Paper Toss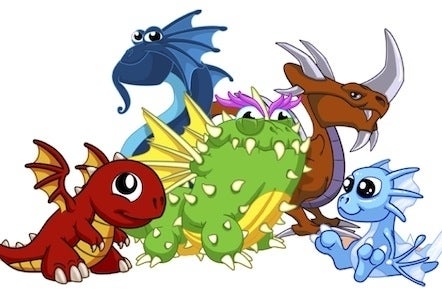 Hasbro has a new toy. The company behind Transformers, Monopoly, and a slew of other entertainment properties has acquired a majority stake in Backflip Studios. The toy maker today announced a $112 million all-cash deal that sees it acquire 70 percent of the Colorado-based mobile game developer.
Backflip will continue to operate in the same location under the same management team, but it will expand its catalog of games to include some based on Hasbro intellectual properties in addition to its own original titles.
Known for games like DragonVale, Ragdoll Blaster, and Paper Toss, Backflip has been one of the biggest recent iOS gaming success stories. In April, Apple featured the developer in its quarterly earnings, saying the company was nearing $100 million in annual revenues, with about 95 percent of that coming from iOS products. All told, the company's games have been downloaded 300 million times.
"The acquisition of Backflip fits perfectly into our strategy of extending our brands into all forms and formats," Hasbro president and CEO Brian Goldner said of the deal. "As mobile play continues its rapid growth, Backflip's leadership position, great games and established network of users, makes Hasbro a more meaningful participant in digital gaming."
Hasbro expects the deal will be neutral to slightly accretive to its current fiscal year results.