Harry Potter author involved in Sony's Wonderbooks
New AR technology will bring stories to life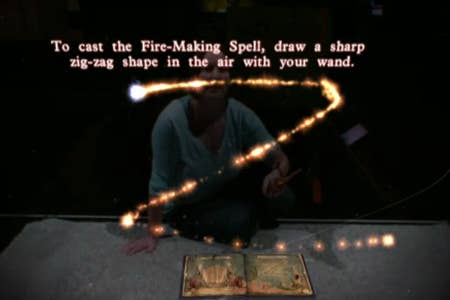 Sony unveiled their new game technology called Wonderbooks during their E3 2012 press conference. Using the PlayStation Eye and a physical "book" it blends story experiences with augmented reality.
Perhaps more excitingly, this story and activity service will see a product from J.K. Rowling. The contribution from Rowling will be something from her Harry Potter universe, called Book of Spells.
The virtual book will let players use Move controllers as a wand, letting them both cast spells and learn of their origin. The demonstration showed a player try to cast a spell with a few flicks of the wand and a dragon that lit the book on fire, which had to be put out and cleaned off using the player's hands.
Book of Spells promises to be the first of many titles for Wonderbooks. The J.K. Rowling "book" is expected to release in the holiday season of 2012.