Harmonix pulls support for Rock Band Network
User content platform sunsetted as studio moves forward with other projects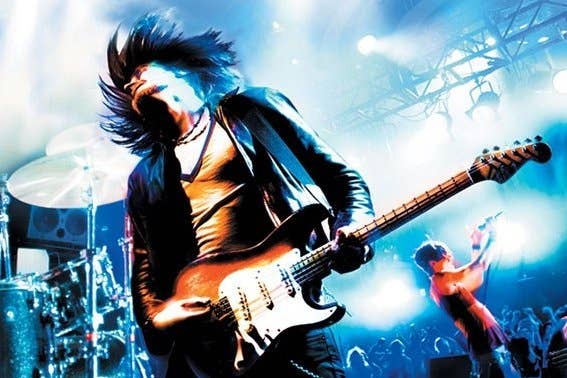 Harmonix is sunsetting the Rock Band Network, the online platform that allowed Rock Band players to distribute their own music for the game.
In a post on the Harmonix forums, community manager Aaron Trites hailed a community that managed to create more songs for Rock Band than were released either on-disc or as DLC for the game - that's 2,121 songs for the Network, and 2,100 songs for the franchise.
However, with the actual flow of official Rock Band DLC stopped for over 18 months, Harmonix must now divert resources away from the Rock Band Network.
According to Trites, the Network has been, "plagued with technical issues. Some of those problems were server side here at Harmonix, while others were entirely outside of our control. At this point, with Harmonix resources devoted to several other titles in development, we're no longer able to operate RBN with the kind of consistency that it deserves."
Harmonix will not accept any more song submissions for the Network, though all previously released songs will still be available to buy.
When the Rock Band Network was announced back in July 2009, it was perhaps the most ambitious move from one of the most lucrative franchises in gaming. Things have changed a great deal for Harmonix since then, but Trites has claimed that the studio is committed to experimenting in similar ways for its upcoming projects.
"The team here at Harmonix remains committed to exploring opportunities for user generated content, as well as the ability to personalise your experience with our games," he said. "We can only hope that the next time we approach a similar initiative the community is as dedicated and enthusiastic as this community has been."