Harmonix Kickstarting next game
Rock Band developer seeking $775,000 to remake PS2 rhythm game Amplitude for PS3 and PS4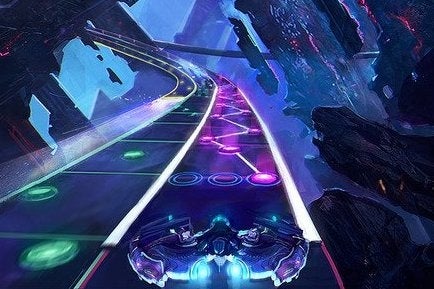 Harmonix is the latest developer looking to its fanbase for project funding. The Cambridge, Massachusetts-based studio best known for creating both Guitar Hero and Rock Band today launched a Kickstarter project for a remake of its 2003 PlayStation 2 rhythm game Amplitude.
The studio is asking for $775,000 in pledges so it can make the game, with plans to digitally distribute it for PlayStation 3 and PlayStation 4. While that amount will go toward creating an HD version of Amplitude, licensing costs will likely keep the studio from bringing back the music of the original (which featured tracks from David Bowie, Run-DMC, Blink-182, and more). Instead, Harmonix is planning to create an all-new soundtrack, with licensed music a possibility if the campaign exceeds its funding goal.
As Harmonix co-founder Alex Rigopulos explained in the pitch video, "The truth is, it's expensive and challenging to run an independent studio of our size. Usually, passion projects like Amplitude end up on the backburner while bigger, fully funded projects take up studio bandwidth.
The Amplitude Kickstarter campaign launched around noon. As of this writing, it has drawn nearly $93,000 in pledges.