Halo composer fired "without cause"
Martin O'Donnell let go, but Bungie says the termination is friendly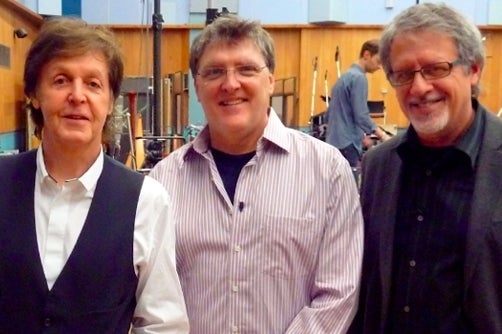 Bungie has terminated the contract of its composer Martin O'Donnell, who has worked with the company for more than ten years.
"I'm saddened to say that Bungie's board of directors terminated me without cause on April 11, 2014," O'Donnell said on Twitter.
O'Donnell has not expanded on that single tweet, but clearly wasn't expecting the termination.
Bungie has a slightly different take on the situation, indicating in a statement that it was an amicable split.
"For more than a decade, Marty O'Donnell filled our worlds with unforgettable sounds and soundtracks, and left an indelible mark on our fans.
"Today, as friends, we say goodbye. We know that wherever his journey takes him, he will always have a bright and hopeful future. We wish him luck in all his future endeavours."
O'Donnell was the man behind the music for almost the entire Halo franchise - as well as Bungie's upcoming title Destiny - after he joined the company as full time staff just ahead of its Microsoft acquisition in 1999. Prior to that he had already worked with Bungie on Myth and Oni, and was even the man that found a voice for Master Chief in the shape of Steve Downes, who he met during recordings for Septerra Core: Legacy of the Creator by Valkyrie Studios.
GamesIndustry International has reached out to O'Donnell for more details.