Halo 4 to receive big live-action web series promotion
Microsoft's biggest investment ever in live action is "not just a marketing piece"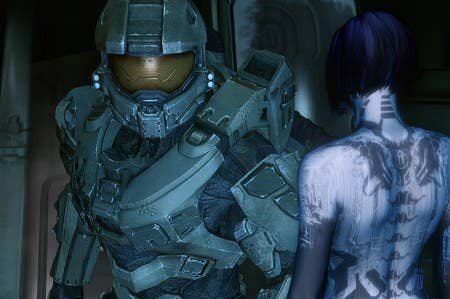 Halo 4, launching on November 6, will be one of the hottest games this fall/holiday, and Microsoft wants to ensure that the Halo brand is getting huge mindshare - in the weeks prior to release a new live action web series will promote the title. Halo 4: Forward Unto Dawn, which will play exclusively on Machinima and online community Halo Waypoint, represents "the largest investment" Microsoft has ever made in live action.
Matt McCloskey, director of franchise business management at 343 Industries, told Variety that the live action series, to be played out in five weekly 15-minute installments, is "not just a marketing piece" to promote the game. "We wanted to go way beyond that and transform this live-action exploration from advertising into a full standalone product that people will enjoy," he said.
"Every time we do a live-action commercial the audience says, 'We want to see more so that we can explore the 'Halo' universe a little bit more," added Frank O'Connor, franchise development director at 343 Industries. "Demand grew more and more out of the two little vignettes we'd previously produced."
Microsoft is attempting to broaden the appeal of Halo so that it can bring in an even larger audience. As such, the web series will encompass "an origins story that teaches you about a lot of different facets of the ('Halo') universe." O'Connor commented, "We needed a way to ensure there was a way for people to get onboard this universe without feeling intimidated."
Some believe that the live action series could be a pre-cursor to a full-length movie and that the troubled Halo movie might one day find itself on the big screen after all.
"I don't think anybody needs any reminding of (the potential)," McCloskey said of the Halo brand and the live action extensions. "Everyone keeps reminding us of that."