Hades launches at No.7 as Animal Crossing reclaims top spot | UK Boxed Charts
Physical release of Supergiant's hit is the only new entry in this week's rankings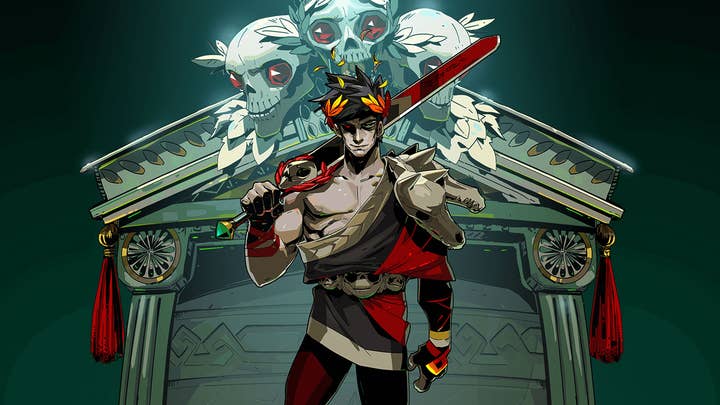 Supergiant Games' acclaimed Hades made its UK charts debut at No.7, thanks to the release of a physical edition on Switch.
The game has already been available digitally for Nintendo's console, as well as PC and Mac, since September, and was one of the highest rated games of last year.
Hades is the only new entry in the Top 40 this week and, despite being a single-format release of a six-month-old title, achieved a Top 10 position after just two days.
Meanwhile, Animal Crossing returns to No.1 despite a 7% drop in sales week-on-week. It's the first time the Nintendo title has claimed the top spot since the start of February, after which it was dethroned by Super Mario 3D World + Bowser's Fury.
A 19% drop in sales didn't prevent Mario holding onto No.2, which means last week's No.1 -- Marvel's Spider-Man: Miles Morales -- has to settle for No.3. The superhero outing's sales were down 60% week-on-week.
The only other notable move in the Top 10 is the return of Minecraft Dungeons, up from No.16 to No.10 after a 19% sales boost.
Much further down the chart, the release of Plants vs Zombies: Battle for Neighborville on Switch saw the game re-enter at No.26 after 775% sales boost.
Finally, the launch of Marvel's Avengers on PlayStation 5 prompted at 83% lift in sales and put the game at No.30.
Here is the GfK Top Ten for the week ending March 20th:
| Last Week | This Week | Title |
| --- | --- | --- |
| 3 | 1 | Animal Crossing: New Horizons |
| 2 | 2 | Super Mario 3D World + Bowser's Fury |
| 1 | 3 | Marvel's Spider-Man: Miles Morales |
| 4 | 4 | Mario Kart 8: Deluxe |
| 7 | 5 | Grand Theft Auto V |
| 6 | 6 | Call of Duty: Black Ops Cold War |
| New Entry | 7 | Hades |
| 5 | 8 | Minecraft (Switch) |
| 9 | 9 | Super Mario 3D All-Stars |
| 16 | 10 | Minecraft Dungeons |