Gumi adjusts full year forecasts from $10.6m profit to $5m loss
Overseas market proves tough for Japanese mobile firm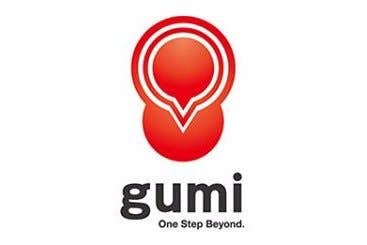 Japanese mobile firm Gumi has drastically lowered its financial forecast for the full-year ending April 30, dropping its predicted bottom line from a profit of $10.6 million to a loss of $5 million.
The downturn follows an extremely successful recent IPO for the company, which raised $890 million just last November to launch on the Tokyo Stock Exchange. Having made a loss of around $1.3 million in the year prior, a healthy margin would have been an excellent start to public ownership, but Gumi has found a number of aspects more challenging that its executives previously expected.
Primarily, Gumi's problems were caused by the failure of its key brand, Brave Frontier, to emulate its domestic success abroad, reports Tech in Asia. Alongside that, delays to its other international releases had a knock on effect, although it's not clear whether those delays were a result of the poor performance of Brave Frontier. Lastly, Gumi's other domestic games also faltered, stalling growth.
It marks a difficult period for the firm, which has expanded rapidly in the west with new offices and hires but has shed 25 per cent of its share value since floating. If fortunes cannot be turned around rapidly, that expansion may well become a retreat.
There are plans in place to stop the rot. New monetisation options are being sort for existing properties, and marketing campaigns are being stepped up - although the standards which a game must meet to secure an advertising budget are getting higher. Overseas publishing is to undergo a major overhaul, with the company looking for forge closer links with foreign partners.
Somewhat refreshingly, founder and CEO Hironano Kunimitsu has also taken direct responsibility for the bad forecast, volunteering to drop all salary payments for the next six months as a mark of good faith. If things haven't improved within that six months, the charismatic executive might find he faces a more difficult decision.