Guild Wars 2 pre-purchased by "hundreds of thousands"
As ArenaNet ramps up its beta program, the developer is seeing "huge demand" for the game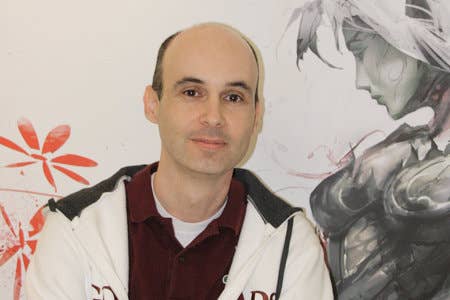 Guild Wars 2 has already been purchased by "hundreds of thousands of players", according to developer ArenaNet. ArenaNet president Mike O'Brien (pictured) said that the game has already seen "huge demand" as the company runs its ongoing Beta Weekend program, with the first event having taken place last weekend.
"The other week we hosted our first Beta Weekend Event, when hundreds of thousands of players who pre-purchased Guild Wars 2 got their first chance to play the game," wrote O'Brien in a post on the official ArenaNet blog.
"I think it's safe to say that the response was overwhelming in more ways than one. Firstly, the number of people who pre-purchased the game far exceeded our expectations, and we had to temporarily disable pre-purchases. In the end that wasn't enough, and even with 48 worlds we didn't have enough server capacity to meet the huge demand."
ArenaNet has a Stress Test planned for the game on Monday, May 14, from 11 AM to 6 PM PDT. The next Beta Weekend Event has not been announced yet.