ArenaNet bracing for layoffs
Update: Layoffs confirmed to have occurred today as part of organization restructuring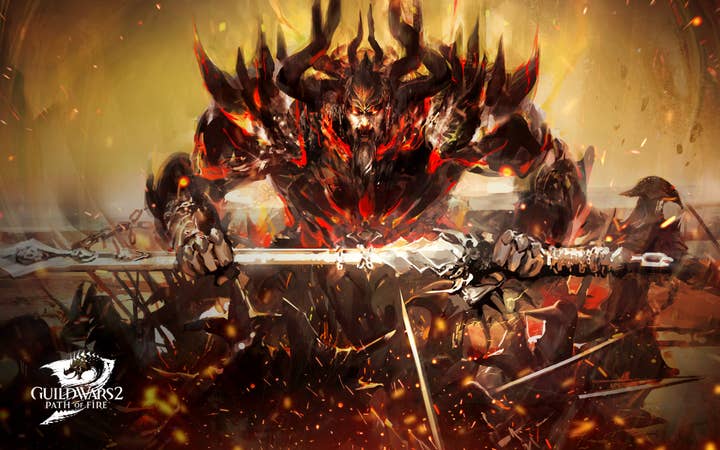 Update: Following the weekend, it appears that the promised layoffs at ArenaNet have officially taken place. A flood of current and former employees at the studio shared memories, well wishes, and job postings today via the #Love4ArenaNet hashtag on Twitter.
ArenaNet has confirmed the layoffs happened today to GameDaily, but refused to comment on the number or any other specifics of who was affected.
Original story:
In a month already darkened by the shadow of mass layoffs at Activision-Blizzard, it appears that Guild Wars 2 developer ArenaNet is headed down the same path soon. According to a Kotaku report from a source within the studio, ArenaNet may soon face a large number of staff cuts across the organization.
Per the source, an email was sent to employees earlier today from ArenaNet parent company NCSoft's CEO Songyee Yoon. "Our live game business revenue is declining as our franchises age, delays in development on PC and mobile have created further drains against our revenue projects, while our operating costs in the west have increased," it reads. "Where we are is not sustainable, and is not going to set us up for future success."
The email went on to say that the company would be cutting costs and restructuring the entirety of ArenaNet and would merge ArenaNet's publishing division with NCSoft's. ArenaNet CEO Mike O'Brien has set an employee meeting for later today to provide more information on the impending layoffs.
As of September, ArenaNet employed around 400 working on various projects, though the studio's primary focus has been on Guild Wars 2 and its subsequent expansions. The most recent, Path of Fire, was released in 2017.
In a statement provided to GamesIndustry.biz, ArenaNet confirmed that some staff reduction was planned, though the number to be affected was not specified.
"We can confirm that due to the cancellation of unannounced projects, ArenaNet will make staff reductions," the statement reads. "This is part of a larger organizational restructuring within NCSOFT in the west, but the Guild Wars and Guild Wars 2 game services will not be affected, nor is any upcoming game content canceled."
In addition, several current and former ArenaNet employees have offered other details on Twitter. Lead game designer Jennifer Scheurle said in a Twitter thread that "We are not being shuffled out right away, decisions are pending."
"ArenaNet has been very very transparent with us today in the meetings, which is something I appreciate very much," she added.
Former Guild Wars 2 writer Jessica Price (who was controversially let go last year following a Twitter exchange) said the layoffs were "not surprising" and added detail on other projects going on behind the scenes at the company as of last year.
"[ArenaNet] had two major projects in the works when I was there. One was indefinitely suspended while I was still there. For those of us working on GW2, our mandate was essentially to make it look like there was the same level of resources devoted to GW2, when they were actually steadily moving people off of it onto the other projects.
"It was bad enough that at one point we were told we could only have one cinematic for Ep5 (All or Nothing), which, given that it was the climax of the season and had more heavy emotional beats than anything else we'd done (at least while I was there), was devastating."