Guerrilla Games' Hermen Hulst and Yu Suzuki close out Reboot Develop line-up
Dubrovnik-based conference finalises its 138 speaker line-up ahead of next week's event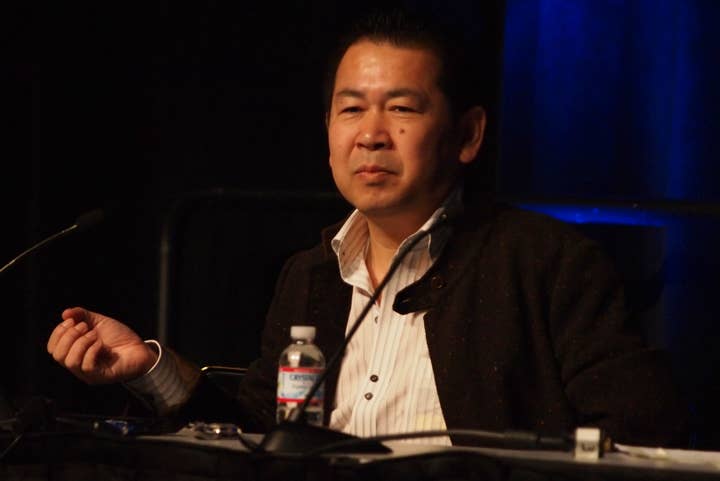 Reboot Develop Blue has finalised its speaker line-up ahead of the event next week, adding some big names in the process.
Hermen Hulst, the managing director and co-founder of Horizon: Zero Dawn developer Guerrilla Games, is a late addition to the schedule. The revered game designer Yu Suzuki will also be onstage, another representative from the Japanese industry in a line-up that already features Dark Souls creator Hidetaka Miyazaki and Ico creator Fumito Ueda.
Other new names include Graham Wihlidalm, who works at EA's experimental SEED division in Stockholm, Sweden, and Robin Hunicke, founder of Funomena and a former executive producer of thatgamecompany.
Reboot Develop Blue now has a locked schedule of 138 speakers, including Amy Hennig, Warren Spector and the heads of Microsoft's 343 Industries. You can see the full line-up here.
This year, the conference will also expand to nine, subject-specific tracks, including a dedicated technology track supported by Croteam and the Khronos Group. The Reboot Develop tech track will feature 18 talks from CTOs and software engineers across the industry.
GamesIndustry.biz will be hosting livestreams from a selection of Reboot Develop's talks. You will be able to watch them here, on all three days of the event, starting Thursday April 11.
Reboot Develop Blue takes place in Dubrovnik, Croatia from April 11 to 13. For more information and ticket enquiries, visit the official website.
GamesIndustry.biz is a media partner of Reboot Develop Blue. We will attend and report from the event with assistance from the organiser.