GTA V takes number one in the UK
Rockstar dominates the market in GTA V's debut week, PES 2014 a distant second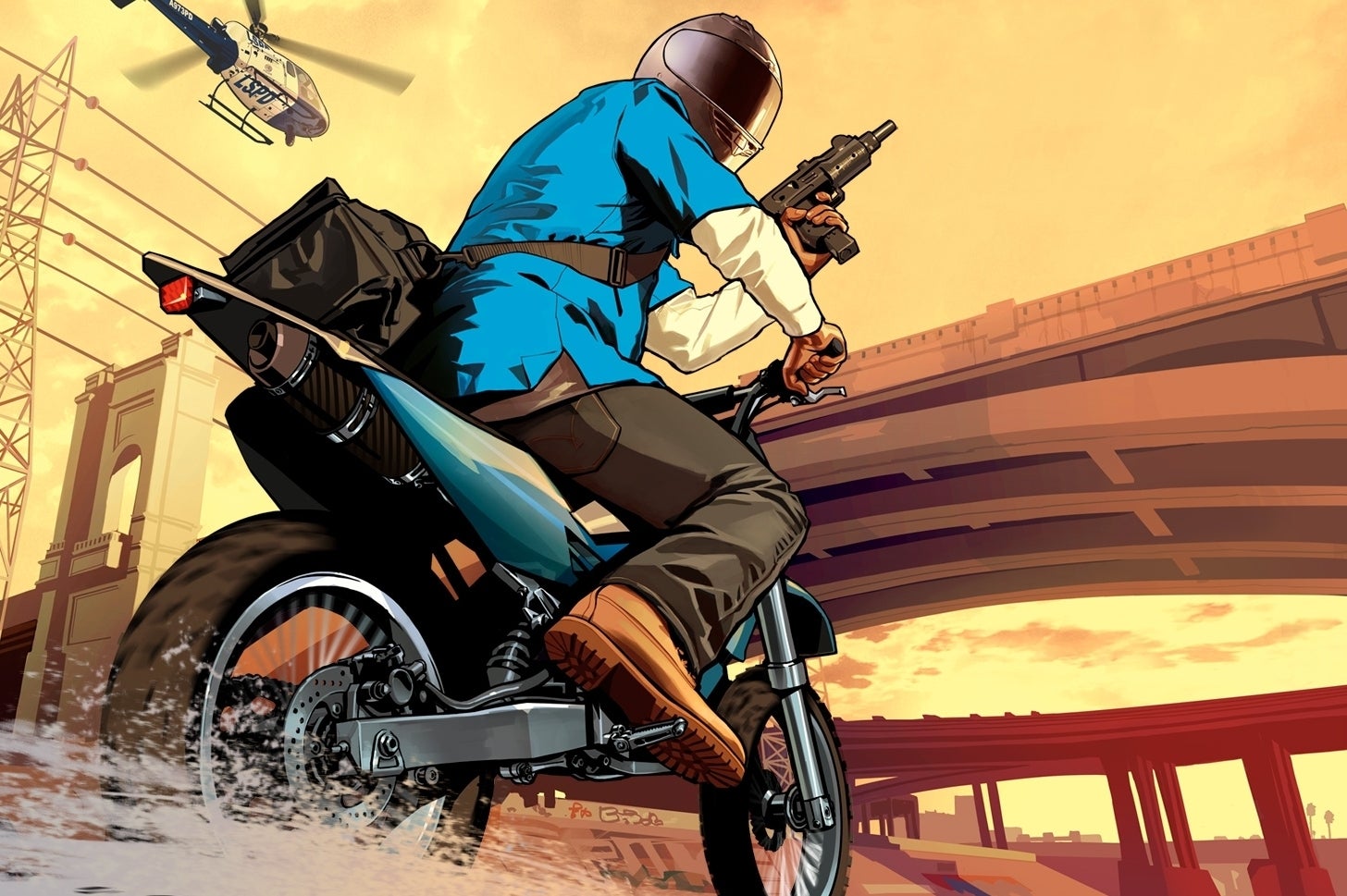 Grand Theft Auto V performed just as expected in the UK last week, entering the chart at number one and bringing an end to Saint's Row IV's reign at the top.
Rockstar's hugely successful new game - which made $1 billion worldwide in just three days - had an 88.9 per cent market share in the UK last week. By contrast, Konami's Pro Evolution Soccer 2014 entered the chart in second place, but took just 0.68 per cent of total sales.
GTA V's first week total is more than twice that of GTA IV or Call of Duty Black Ops 2, and beats the record-breaking COD; Black Ops by more than 250,000 sales.
After Grand Theft Auto, the most surprising development was the marked surge in interest for Naughty Dog's The Last of Us, which rose 22 places to reach third - likely due to a price promotion and the generally low sales figures away from the top spot.
The only other new entry was Harvest Moon 3D: A New Beginning on 3DS, which entered the chart at number 20.
UKIE Games Charts courtesy of GfK Chart-Track.
| Last Week | This Week | Title |
| --- | --- | --- |
| New Entry | 1 | Grand Theft Auto V |
| New entry | 2 | Pro Evolution Soccer 2014 |
| 25 | 3 | The Last Of Us |
| 1 | 4 | Saint's Row IV |
| 4 | 5 | Tom Clancy's Splinter Cell: Blacklist |
| 6 | 6 | Minecraft: Xbox 360 Edition |
| 3 | 7 | Diablo III |
| 5 | 8 | Disney Infinity |
| Re-Entry | 9 | Aliens: Colonial Marines |
| 2 | 10 | Kingdom Hearts HD 1.5 Remix |
| 8 | 11 | Lego Batman 2; DC Super Heroes |
| 19 | 12 | Call of Duty: Black Ops 2 |
| 20 | 13 | Grand Theft Auto IV |
| 9 | 14 | Lego The Lord Of The Rings |
| 12 | 15 | Max Payne 3 |
| 13 | 16 | Rayman Legends |
| 17 | 17 | Need For Speed Most Wanted |
| 22 | 18 | Farming Simulator 2013 |
| 7 | 19 | Payday 2 |
| New Entry | 20 | Harvest Moon 3D: A New Beginning |