GTA V steals Skyrim's concurrent players record on Steam
The third version of Rockstar's opus is the most played non-Valve game on Steam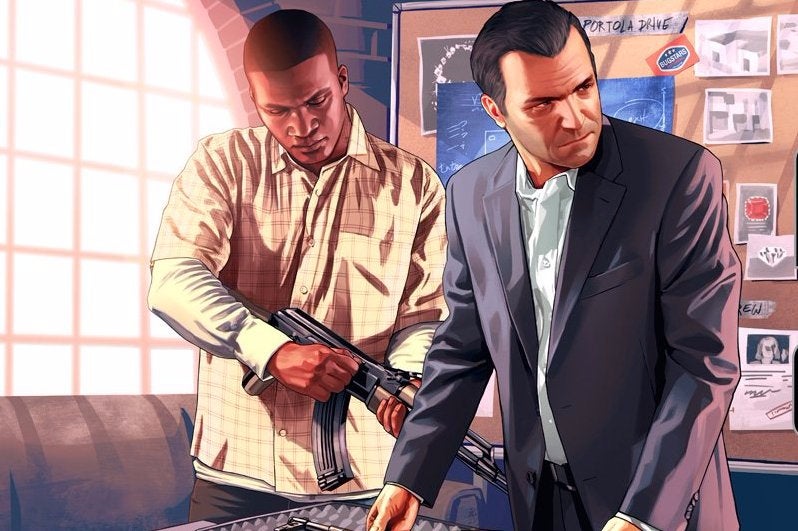 The PC version on Rockstar's Grand Theft Auto V has set a new record for concurrent users on Steam, pulling in just over 300,000 players at its peak yesterday.
The record in question, it should be noted, is only for games not developed by Valve, as both Team Fortress 2 and Dota 2 both easily surpassed 300,000 concurrent users in the same time period. Indeed, Dota 2 had nearly 800,000 players.
However, take those outliers out of the picture and the popularity of Grand Theft Auto V is immediately apparent. The previous record for most concurrent users was Bethesda's Skyrim back in 2011, which had 280,000 Steam players after selling more than 3.5 million units across PC and console in its first two days.
This is now the third full release for Grand Theft Auto V, following its console debut in September 2013 and the new generation remaster that launched in November last year. Nevertheless, it pulled in 300,452 concurrent Steam users on its first full day, beating Skyrim by 20,000 players.
For Grand Theft Auto V, though, that's just one more record in a teetering stack. Rockstar's game reached $1 billion in revenue faster than any other entertainment product in history, and it is the best selling game of all time in both the UK and the US.
As of December 31, 2014, Take-Two has shipped more than 45 million units of the game on consoles, and it has remained high in the retail charts since then.