GTA V "likely to launch" in early 2013, Wii U SKU possible - analyst
Rockstar's next major GTA may not launch this year after all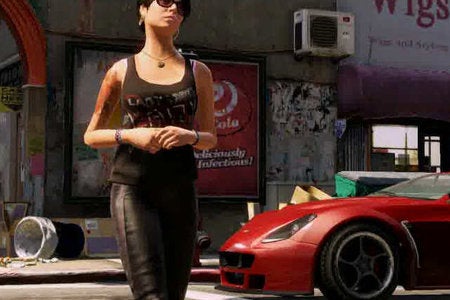 GTA V was unveiled late last year with a trailer that clearly got gamers excited for Rockstar's latest, and while the consensus had been that the title would ship at some point during 2012, now some are beginning to doubt that.
It's not a delay per se, since Rockstar and Take-Two never mentioned an official release date, but Sterne Agee analyst Arvind Bhatia is now reporting based on retail channel checks that GTA V may launch in the fourth fiscal quarter for Take-Two (ending in March 2013).
Take-Two's fiscal year will therefore still benefit from the blockbuster release - the company is expecting earnings per share of $2.00 for the year - but the publisher will miss out on the key holiday sales season. Then again, GTA has typically not launched in the holiday period anyway.
Bhatia outlined the keys to this release timing: "We believe releasing GTA V in F4Q instead of F3Q will provide four advantages to TTWO: 1) a less crowded window away from the big holiday releases such as Call of Duty, Assassin's Creed etc. Recall, the previous GTA title (GTA IV) was released on April 29, 2008, i.e., also away from the holiday period; 2) smoother earnings in FY14 especially if GTA V launches in the last month of FY13 (March 2013); in other words it will result in stronger GTA V catalog sales in FY14; 3) a larger installed base including the potential for launch on Nintendo Wii U; and 4) an extra couple of months to polish the game."