GTA V for PC delayed again
Rockstar pushes port of open-world crime game back a third time; release set for April 14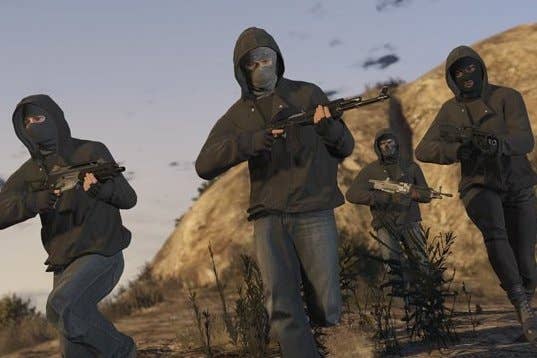 The long-awaited PC edition of Grand Theft Auto V is going to be even longer awaited than previously thought. Rockstar Games today announced it will delay the game's release until April 14.
This is the third time Rockstar has postponed the game's launch. When the developer announced the PC port of the game last June, it was expected to arrive in the fall, alongside the Xbox One and PlayStation 4 versions. The console editions of the game made that launch window, while the PC version's date was pushed to January, and then to March.
"Our apologies to PC gamers worldwide who have been counting down the days until the launch of the game, but a bit more time is needed to ensure that the game is as polished as possible, and to make certain that both Heists and the GTA Online experience are ready to roll out on day one for PC," the company explained on the game's official site. "As a gesture of thanks for your understanding, we will grant anyone who has pre-ordered the game an additional $200,000 in-game cash for use in GTA Online."
The PC version of the game will include some features not seen in previous ports of Grand Theft Auto V, including the Rockstar Editor, which will allow for players to create and edit their own custom gameplay videos.