GTA V files hint at online microtransactions
XML file says "cash is king in this town"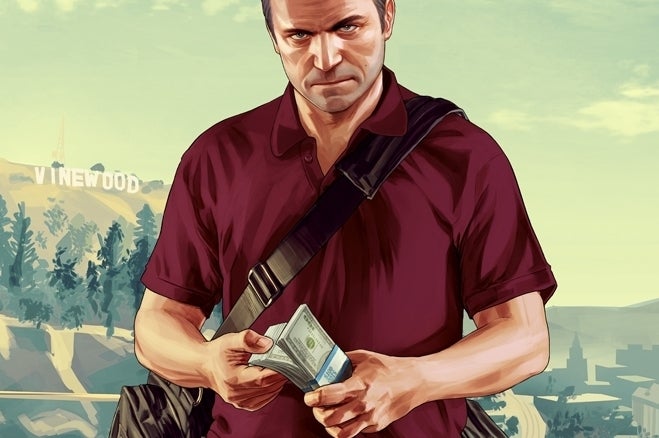 A nosy gamer has uncovered evidence that Grand Theft Auto Online could feature micro-transactions when it launches in October, with players invited to buy in-game cash.
The XML file uncovered by Reddit user 1880 lists a number of cash cards in different denominations and a short description of how the cash packs work.
"Cash is king in this town. Solve your money problems and help get what you want across Los Santos and Blaine County with the purchase of cash packs for Grand Theft Auto Online. All purchased cash is automatically deposited into your character's bank account. Spend wisely, cash therapy is fleeting."
There are $100,000, $200,000, $500,000 and $1,250,000 cash cards listed in the file, as well a collector's edition, a special edition and an atomic blimp.
It could be that these files are old and now redundant, but it seems likely that Rockstar will offer some type of free-to-play style monetisation for players that want it when the online portion of the game launches.
GamesIndustry International has contacted Rockstar for clarification.