Green Man Gaming, Mindy Candy fast-tracked by government for IPO
Future Fifty offers assistance for IPO or sale to high tech digital companies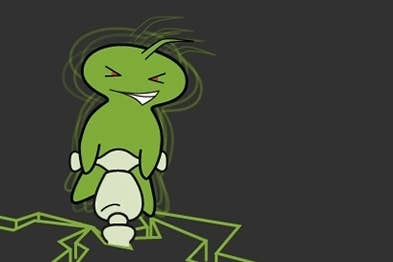 Games retailer Green Man Gaming and Moshi Monsters studio Mind Candy could be fast-tracked to the London Stock Exchange under a new government scheme.
The Future Fifty, unveiled by UK chancellor George Osborne in April, connects high-growth tech companies with expertise and tailored support in order to scale rapidly and lay the foundations of an initial public offering or sale.
Two UK video games companies have been chosen from an initial list of 25 businesses in the tech, digital, consumer goods and financial services markets.
Green Man Gaming is the online retailer that acquired gaming community Playfire last year, while Mind Candy is known for the creation of Moshi Monsters, a hit online game that has since spun off into a full-blown entertainment brand.
The initiative, supported by Tech City UK, is also designed to keep successful businesses in the UK and London in particular.
"High-growth, innovation-led companies are the lifeblood of modern economies," said Xavier Rolet, chief executive of The London Stock Exchange. "Supporting entrepreneurs, and keeping the companies they create in the UK, will keep Britain growing.
"We need to provide the right mix of finance for every stage in a company's development to make doing business and accessing capital markets in Britain as straightforward as possible. The new concierge service, Future Fifty will do exactly that, helping entrepreneurs, promoting growth and providing jobs."
Joanna Shields, CEO of Tech City UK, added: "As digital innovation transforms business and society on an unprecedented scale, entrepreneurs around the UK are creating new businesses and new jobs in record numbers.
"The Future Fifty programme will help the most promising companies make the UK their home and solidify London as the world's digital capital - the most attractive destination for entrepreneurs, startups and their investors."
Applications for the second round of the programme are open from today.