Green Man Gaming acquires Playfire
Retailer and gaming community join forces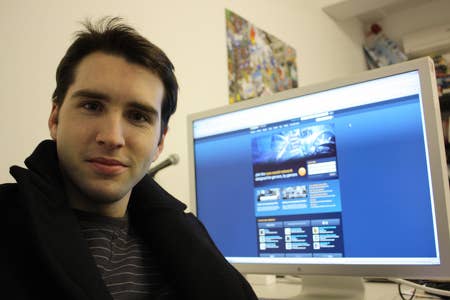 Indie retailer Green Man Gaming has acquired Playfire, a gamer community with a million users, for an unspecified amount.
"We've grown Green Man Gaming organically since selling our first PC download in 2010, and the merger with Playfire is a sound fit that deepens our relationship with gamers and prepares the business for its next stage of growth," said Green Man Gaming MD Paul Sulyok.
"Playfire's powerful community strengthens our current position in the PC games space, and also offers us an ideal entry point into the console market. Green Man Gaming is an agile, ambitious business and this deal will deliver significant value by uniting Playfire's vibrant community and its unrivalled insight to gamers with our innovative digital retail platform."
Playfire acts as a social network for gamers, but also collects real-time data on what they're playing on PC, PlayStation 3 and Xbox 360, and currently boasts around 100 million "pieces of data and insights" from users.
"I am excited to be joining forces with our friends at Green Man Gaming," added Playfire founder Kieran O'Neill, who will have a consultancy role following the acquisition.
"The deal will give us the chance to expand and improve Playfire, while being able to capitalise on the large community we have built. There are so many things we want to do in 2012 and this deal will allow us to execute faster."
In May Green Man Gaming appointed HMV's former games category manager Martin Baxter as head of trading.