Green Man Gaming software revenues up 100% with Black Friday
Digital games retailer also sees 62% increase in units sold following crowdsourced sale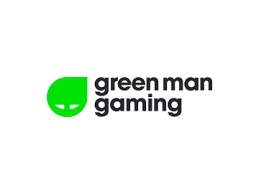 Digital games retailer Green Man Gaming seems to have had a pleasant Black Friday event, with its nearly week-long sale showing major year-over-year increases in both revenue and units sold.
The retailer has reported a more than 100% year-over-year increase in revenue on digital PC and console games, and a 62% year-over-year increase in units sold. In addition, average value per order was up 33% year-over-year.
Sales were driven primarily by major releases such as Fallout 76, Monster Hunter World, Far Cry 5, Call of Duty Black Ops 4, Assassin's Creed Odyssey, and Shadow of the Tomb Raider. Other games released some time ago that still did well included Horizon Zero Dawn, Nier Automata, and Dragon Quest XI.
Green Man Gaming attributes some of its success to a "crowdsourced" sale model, where it took suggestions from its community to determine which games were most in-demand and thus would benefit most from a sale.